DePuy Pinnacle Hip Metal Liner Discontinued
Production of the metal lining contained in the controversial Pinnacle Acetabular Cup hip replacement system has been discontinued by makers DePuy Orthopaedics, Inc. The move was announced amid mounting concerns about DePuy Pinnacle hip complications, cited by thousands of plaintiffs in lawsuits across the United States.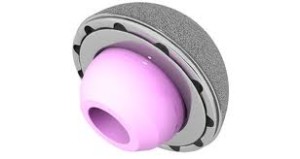 The metal liner in question has come under fire from consumer watchdogs for causing a range of health complications, and the FDA recently announced increased regulation of all metal-on-metal hip implants, calling on manufacturers to subject their products to more stringent clinical trials and premarket approval processes.
The FDA's tightening of regulation is partly in response to a recall of DePuy's ASR hip implant in 2010, a move that led to thousands of lawsuits against the firm. The recall came after data indicated a failure rate of 1 in 8. More than 93,000 patients around the world had already received an implant.
No Pinnacle hip recall, but suspension of sales
Though no Pinnacle hip recall has been conducted, the suspension of sales of the metal liner may prove to have a similar effect on public trust (and result in more litigation).
The metal liner has been used in some versions of the Pinnacle system since its 2001 release. It was also used in the recalled ASR system. Johnson & Johnson – DePuy's parent company – obtained 510k "fast-track" approval from the FDA after claiming the ASR design was "substantially similar" to previous metal-on-metal systems.
Johnson & Johnson say the Pinnacle Cup will not be affected and will remain available in both the ceramic and plastic variants.
DePuy Pinnacle hip complications cited in more than 4,000 lawsuits
More than 4,000 product liability lawsuits have been filed in federal courts over the Pinnacle Cup implant. In every case, the hip system contained the discontinued metal liner. Pinnacle hip lawsuit plaintiffs allege that the metal parts rubbed against each other, causing debris to come loose and cause metallosis (metal poisoning) and premature failure of the artificial hip.
In the wake of complications from the DePuy Pinnacle hip and implants from other hip manufacturers, some doctors have abandoned metal-on-metal systems altogether. DePuy and Johnson & Johnson have acknowledged the sharp decline in sales, stating that the recent cessation of production is partly down to commercial considerations. DePuy says that metal-on-metal systems comprise less than 2% of artificial hips implanted annually in Europe and the U.S (a 90% decline since 2007).
New FDA guidance for hip replacements
Increased scrutiny of metal-on-metal hip implants has prompted the FDA to issue new guidelines. The FDA suggests that doctors should only recommend metal-on-metal implants if no other option is appropriate. Manufacturers now have to prove the safety of each device if is to remain on the market.
The FDA also recommended that orthopaedic surgeons pay close attention to patients with metal-on-metal implants, and conduct regular check-ups. The new guidelines were published in January 2012. The FDA has stopped short of requesting that the manufacturer issue a Pinnacle hip recall.
The FDA provided new information for orthopedic surgeons, recommending they pay close attention and provide regular checkups to patients with metal-on-metal implants.
The most commonly cited of all DePuy Pinnacle hip complications is metallosis, also known as metal poisoning. It's caused by the release of cobalt and chromium into the bloodstream. Even when revision surgery is possible, it carries a number of risks, including vascular damage, nerve damage and infection.