Risperdal Settlement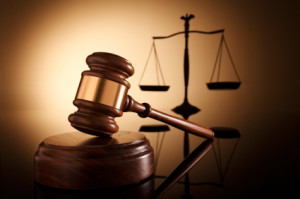 Since being approved by the FDA in 1993, Risperdal – the brand name for antipsychotic risperidone – has been at the center of more than 1,500 lawsuits filed in courts all over the United States. Plaintiffs allege that Johnson & Johnson's Ortho-McNeil-Janssen unit, responsible for making and marketing the drug, concealed the risk of serious side effects from the public. A number of Risperdal settlements have already been reached.
The most publicized allegation made by plaintiffs is the development of male breasts, a condition known in the medical community as gynecomastia. In some cases, the condition was so severe that patients required mastectomies. Despite reaching Risperdal settlements with several plaintiffs, Johnson & Johnson continues to deny any wrongdoing.
In August 2012, the company agreed to pay $181 million to resolve claims by 36 states that it improperly marketed and advertised Risperdal.
The agreement forms part of a larger settlement deal made with the U.S. Justice Department, finalized in November 4, 2013. Johnson & Johnson has set aside $2.2 billion to resolve civil and criminal charges that the manufacturer marketed Risperdal, Invega and Natrecor for uses for which it was never approved by the FDA. The $2.2 billion also includes fines for millions in illegal kickbacks given to doctors, nursing homes, and other medical facilities. According to the Risperdal lawsuit settlement, Janssen Pharmaceuticals – whose parent company is J&J – will pay $334 million in penalties, while also agreeing to forfeit $66 million.
Risperdal marketed to kids without FDA approval
In 2003, Risperdal received FDA approval as a treatment for bipolar disorder in adults. In 2006, it was approved for sale as a treatment for irritability in autistic children, and in 2007 for childhood schizophrenia and bipolar disorder.
But in a 2012 Risperdal lawsuit, a former Johnson & Johnson employee said the company didn't wait to obtain FDA approval before marketing it to children. The sales manager claimed that staff were trained to promote Risperdal to pediatricians as early as 2003 – three years before the FDA first approved it as a treatment suitable for children. The company was accused of paying doctors to recommend the drug, and offering other incentives designed to bolster prescriptions for children and adolescents.
According to a Risperdal lawyer representing a Texas teenager who developed gynecomastia, executives at Johnson & Johnson knew that the increased hormone levels caused by the drug could prompt male breast growth. In his opening statements, the lawyer told jurors: "A drug that was never meant for kids was illegally marketed to kids." In one of the first cases to reach court,21 year-old Aron Banks argued that J&J failed to provide proper warnings about the risk of gynecomastia and marketed the drug to children, when it hadn't been approved.  Johnson & Johnson's attorneys countered that breast development was normal for male teens going through puberty, and that Risperdal had played no part in this condition.
Banks claims he suffered emotional and psychological trauma from male breast growth after he took the medication as a young boy. The lawsuit was settled for an unspecified amount. As reported in Bloombeg News, in October 2012,  J&J agreed to settle five additional Rispersdal gynecomastia lawsuits in the Philadelphia Court of Common Pleas. The terms of those Risperdal settlements remain confidential.
In 2011, a South Carolina judge ordered Johnson & Johnson to pay $327 million in penalties for deceptive marketing tactics. Later that year, the firm lost a bid to have a Louisiana appeals court throw out a jury verdict of nearly $258 million, again related to fraudulent marketing and misleading the public and health regulators.
Risperdal kickback scheme for off-label use
The Department of Justice (DOJ) began investigating Johnson & Johnson's marketing tactics for Risperdal in 2004, after allegations of a kickback scheme between the drug maker and Omnicare emerged. Omnicare supplies drugs to nursing homes, where Risperdal is used to restrain violent and unruly patients suffering with dementia. In a civil False Claims Act complaint filed against Johnson & Johnson by the DOJ in 2010, Omnicare was accused of accepting millions of dollars from the drug maker to promote the 'off-label' use of Risperdal, concealing the kickbacks as administrative fees. A $112 million settlement was reached between Omnicare and the DOJ.
J &J accused of fraud
In April 2012, an Arkansas judge hit Johnson & Johnson with a $1.2 billion verdict after finding the company liable for hiding or minimizing the health risks associated with Risperdal. Circuit Court Judge Tim Fox fined Johnson & Johnson $1.19 billion for 240,000 violations of Arkansas Medicaid fraud legislation, and an additional $11 million for deceptive marketing tactics.
The suit claimed that Johnson & Johnson's preclinical studies on the antipsychotic showed the potential for severe Risperdal side effects, including type 2 diabetes, stroke and cardiovascular complications – none of which were listed on the label. According to the lawyer working on behalf of the state, Arkansas has "incurred significant expenses associated with the provision of necessary health care and other assistance necessary under its Medicaid, DBHS and DFAEBD programs to citizens who suffer, or who have suffered, from Risperdal-related injuries, diseases or sickness."
The suit went on to accuse Johnson & Johnson of engaging in a "direct, illegal, nationwide program" of marketing Risperdal for medically non-essential purposes.
Individual Risperdal verdicts & settlements
On July 1, 2016, a Philadelphia jury awarded $70 million to the family of a teenage boy who developed gynecomastia after taking Risperdal. The panel determined that J&J failed to adequately warn the boy's healthcare providers about the risk of male breast growth, and that it intentionally hid evidence in the case. The $70 million Risperdal verdict marks the fifth loss for J&J in Philadelphia court. "This verdict sends a clear message to J&J to step up and take responsibility for the damage they've done to these young men and to set up a global settlement program so the families don't have to continue to suffer through these trials," said legal counsel for the plaintiffs. J&J plans to challenge the judgement, labeling it "clearly excessive."
New Jersey-headquartered J&J has lost other gynecomastia cases, though awards have been much lower. In February and November of 2015, the company was hit with $2.5 million and $1.75 million verdicts — both rendered in the Philadelphia Court of Common Pleas, where litigation has been coordinated.
Johnson & Johnson has also settled a number of gynecomastia lawsuits under confidential terms, while continuing to deny any wrongdoing. If the company fails to instigate a settlement program to resolve pending litigation, individual cases will continue to go to trial.
Risperdal attorneys are currently reviewing cases of people claiming to be harmed the drug.