About Taxotere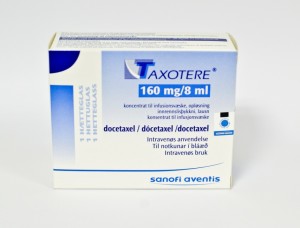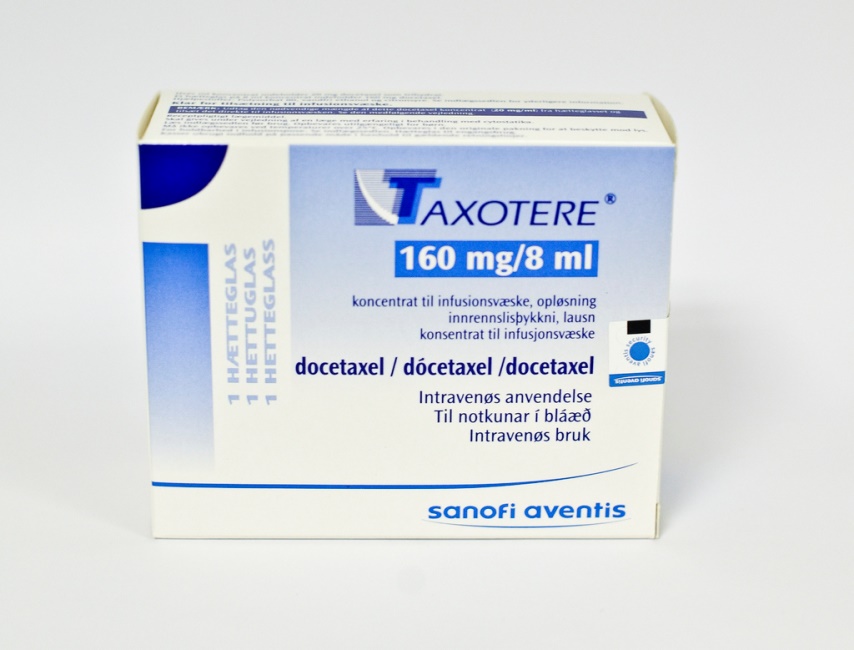 Breast cancer patients who took Taxotere to fight their disease claim they were never warned of a debilitating side effect – permanent alopecia – that left them looking ravaged long after they went in remission. Taxotere (docetaxel) is a type of taxane chemotherapy drug that is derived from yew tree needles. It functions in two ways: by blocking the growth of new cancerous cells and stopping abnormal cells from further division.
Also approved to treat lung and prostate cancer, Taxotere is manufactured by the French multi-national pharmaceutical giant Sanofi S.A., which is beginning to face litigation over permanent hair loss associated with the drug.
Taxotere side effects
Docetaxel is a prescription chemotherapy medication commonly used to treat different types of cancer, including breast, stomach, neck and head cancers, and prostate cancer. The FDA approved Taxotere for use in combination with cyclophosphamide and doxorubicin for the treatment of operable breast cancer in August of 2004.
Docetaxel is typically administered in the hospital through an intravenous drip infusion which may last from 45 minutes to an hour. The dosage schedule varies upon the patient's type of cancer and body mass index. Taxotere may be given alone or in conjunction with other chemo treatments. Most patients are given a dose of corticosteroid beforehand to mitigate the risk of allergic reaction.
Side effects of docetaxel:
Low platelet count
Anemia
Leukopenia
Fluid retention
Thinning body and scalp hair
Loss of appetite
Nausea and vomiting
Muscle and joint pain
Dark and brittle nails
Blurred vision
Shortness of breath
Changes in taste
Mouth ulcers
Gastrointestinal upset
General fatigue
Red and peeling skin
According to the FDA, post-marketing adverse reactions linked to Taxotere include:
Permanent alopecia
Cystoid macular edema
Hyponatremia
Renal failure
Acute pulmonary edema
Respiratory distress
Interstitial lung disease
Pulmonary fibrosis
Respiratory failure
Interstitial pneumonia
Taxotere hair loss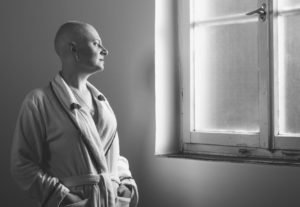 Breast cancer is one of the leading causes of death among women aged 40 to 55. Every year, some 200,000 women are diagnosed with metastatic breast cancer in the United States – a disease which kills more than 45,000 patients. Given the high mortality rate of breast cancer, it comes as no surprise that patients turn to the latest advances in chemotherapy treatments. In the United States, Taxotere labeling states that a mere three percent of patients may experience permanent hair loss after use of the drug – a chance that many women are willing to take. However, mounting reports from cancer survivors suggest that this risk is much greater than previously thought.
A cold cap may help to reduce hair loss during docetaxel treatment, but some women find that their baldness is a permanent side effect — one which they were not adequately warned about. For these women, alopecia has left their romantic life in shambles and chipped away at their self-esteem. They may have survived breast cancer, but their life will never be the same again.
How common is permanent hair loss with Taxotere?
Studies on Taxotere hair loss have yielded alarming results.
Up to 16 percent of patients who were given the chemo drug never regrew their hair after the therapy was discontinued.
In addition to experiencing permanent baldness, some women lost their eyebrows and lashes as well.
Sanofi co-sponsored the GEICAM 9805 study – research that demonstrated significant alopecia risks. The findings showed that 9.2 percent of docetaxel patients suffered from hair loss that lasted for over a decade.
Other studies have uncovered similar results, indicating that permanent hair loss is a verifiable risk in 6 to 16 percent of all Taxotere patients.
Instead of updating Taxotere information to alert consumers and doctors in the States, Sanofi opted to promote their drug aggressively, touting its superiority to drugs like Taxol.
Taxotere lawsuit
In light of growing data that suggests a causal link between Taxotere and persistent hair loss, affected patients have begun the process of seeking legal restitution for alleged acts of negligence, fraudulent concealment and gross misconduct. A number of women have brought lawsuits against Sanofi, arguing the company used misleading and deceptive marketing to promote their breast cancer drug. In addition to misleading the medical community and patients about the safety of Taxotere, Sanofi is charged with misrepresenting the grave side effects of docetaxel, and failing to warn about permanent alopecia. At present, the only warning patients had was vague language that "hair generally grows back" after treatment.
Claims have been filed in federal courts around the nation, with plaintiffs demanding compensation for various losses, including:
Medical expenses
Mental pain and emotional distress
Loss of enjoyment of life
Loss of spousal consortium
Other psychological damage
A successful Taxotere lawsuit may also net legal relief for court costs and litigation fees, plus punitive damages to punish Sanofi for its alleged reckless and malicious conduct.
Docetaxel hair loss resources