Hiring a Qualified Zofran Lawyer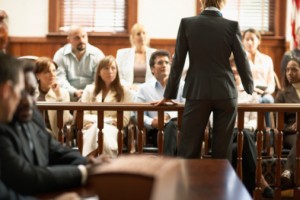 Up to 85 percent of pregnant women suffer from nausea and vomiting during weeks 6-12 of pregnancy, but 1 percent of women have extreme morning sickness requiring hospitalization. The 60,000 women suffering from hypermesis gravidarum experience nutritional deficiency, severe dehydration, electrolyte imbalance, muscle wasting, and weight loss that pose a serious risk to mother and baby.
In addition to IV fluids at the hospital, women have been prescribed medication at home to help deal with the issue. However, medications such as Zofran may not be safe for pregnant women and their babies. If you or your child was injured by the off-label prescription of morning sickness drug, hiring a qualified Zofran lawyer can help you build a substantial case for compensation.
What is Zofran?
Zofran is classified as a 5-HT3 antagonist that blocks serotonin and increases gastric emptying to reduce nausea and vomiting. Its FDA-approved uses are to prevent nausea and vomiting in patients undergoing chemotherapy, radiation therapy, and surgery. Sometimes doctors prescribe it off-label for morning sickness, though it has not been well-studied in pregnant women.
What research says about Zofran and birth defects
A February 2013 study published in the New England Journal of Medicine found no clear link between Zofran and birth defects, but other studies refute these findings. Critics say the sample size was small (2,000 women), the study period was short (2004-2011), and most exposure took place at 10 weeks — when the baby was at a lower risk of major birth defects.
A different group of researchers examined the same Danish registry, but looked at 900,000 pregnancies from 2004-2011 and concluded that Zofran carried double the risk of heart defects and a 30 percent increased risk of birth defects in general.
According to the Toronto Star, these birth defects include:
Fetal growth restriction (with some babies weighing as little as 4.5 pounds)
Holes in the heart (atrial septal defect) and heart murmurs
Musculoskeletal abnormalities
Cleft lip and cleft palate
Kidney malformations
Jaundice
Death
The U.S. Department of Justice reached a $3 billion settlement in 2012 with manufacturer GlaxoSmithKline for its alleged doctor kickback program and for improper off-label promotion of Zofran and other drugs. Despite agreeing to the settlement, GSK denies the allegations, admits no liability, and maintains that Zofran is safe.
Lawsuits link Zofran and birth defects 
Devastating stories are emerging with Zofran lawsuits filed across the country. One lawsuit described a baby who had been diagnosed with facial dysmorphia, low-set ears, hearing loss, light sensitivity, inguinal hernia, and webbed toes. Over the course of 12 years, the child had to undergo 10 surgeries to correct her congenital deformities. The mother's lawsuit alleges that GSK knew of the drug's potential to cross the placental barrier, as demonstrated in the drug maker's animal studies, and did not conduct a single clinical trial before marketing Zofran to pregnant women for morning sickness.
Zofran attorneys speculate that the caseload could be large enough to warrant a class action lawsuit or MDL, which would expedite similar proceedings.
Why hire a Zofran lawyer?
Families who believe they have been adversely affected by the drug have hired product liability lawyers to represent them in court. Major medical manufacturers are well-heeled, with teams of lawyers to defend their case. Plaintiffs seeking damages in the form of a jury award or settlement for side effects of Zofran may require the representation of a law firm with comparable resources in order to win.
A qualified Zofran attorney will:
Call in expert witnesses like doctors and medical researchers
Assemble medical records and documents to verify the family's suffering
Conduct discovery into published data, studies, internal memos, and other documents to establish liability
Argue for maximum compensation allowable by law, making substantial legal arguments for pain and suffering
Lend a sympathetic ear to you and your family during this difficult time
If the case is won, plaintiffs may be eligible for compensation to cover all past, present, and future medical bills, as well as the cost of home modifications related to disability, ongoing therapy, loss of income earning potential, emotional pain and suffering, and funerary expenses if necessary.
Mistakes to avoid when looking for a lawyer 
One should be careful to avoid common pitfalls in seeking legal representation.
When searching for the best products liability lawyer:
Do not hire a law firm that sends a paralegal or assistant (rather than a lawyer) to initially discuss your case.
Look for a lawyer specializing in product liability law, not just slip-and-fall or car accident cases.
Know that if any questions arise, you can speak directly with a lawyer – not just an "intake professional."
Be wary of the ads you see on TV, which farm cases out to smaller firms and take a referral fee.
Ask a lot of questions and get a sense of the lawyer's goals for your case – whether to settle or win in court.
The statute of limitations varies by state, but can be as short as "within one year from the date the injury occurred" or "within two years from when the injury is discovered," which is why it's important to begin searching for an experienced lawyer immediately.