Two File Yaz Pulmonary Embolism Lawsuit in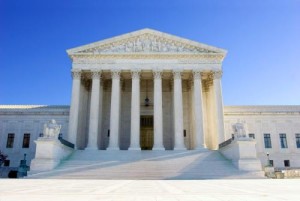 A Yaz pulmonary embolism lawsuit has been filed against Bayer Healthcare.  Two women allege the company's Yaz and Yasmin birth control pills caused significant health problems, with both suffering pulmonary embolisms, and one suffering deep vein thrombosis in addition. The lawsuit, filed in the Los Angeles Superior Court, accuses Bayer of failing to warn the public of the increased risks associated with their products compared to rival oral contraceptives.
Yaz and Yasmin contain the progestin drospirenone, a synthetic compound that prevents ovulation. Both pills have attracted criticism from the medical community, and Bayer has been warned about misleading the public by the FDA on at least three occasions: in 2003, 2008 and 2009. The FDA concluded that Bayer's aggressive marketing tactics were so severe that the company was obliged to run new advertisements correcting their previous deception, in a campaign that cost them $20 million.
According to a Yaz DVT lawyer representing the plaintiffs, Bayer "falsely and fraudulently represented to the medical and healthcare community… and the public in general that [Yaz and Yasmin] had been tested and was found to be safe and effective for its indicated use."
Studies confirm link between Yaz and DVT
During their time on the market, Bayer's contraceptives have been cited in thousands of adverse event reports submitted to the FDA. Between 2004 and 2008, there were more than 50 reports of death among users of Yaz and Yasmin, with some victims as young as 17. According to court documents from the Yaz pulmonary embolism lawsuit lodged in California, the deaths were "associated with cardiac arrhythmia, cardiac arrest, intracardiac thrombus, pulmonary embolism and stroke."
Numerous studies support the allegations raised in Yaz litigation throughout the country. In 2011, the British Medical Journal published research on a variety of drospirenone-based oral contraceptives. The data, collected from the Netherlands between 2001 and 2008, looked at more than a million women who had taken drospirenone, and compared the outcomes with women on older, more established forms of birth control pill, including levenorgestrel. In the drospirenone group, the results showed that women could double their risk for blood clot injuries and embolisms.
FDA review of Yaz side effects
In May 2012, the FDA conducted a review on all progestin-based contraceptives. They concluded that venous thromboembolism (VTE), a condition whereby blood clots travel from the arms and legs to the heart and lungs, was the most serious side effect of Yaz and Yasmin.
The FDA fined Bayer for employing 'misleading marketing tactics' during an advertising campaign that implied Yaz was a 'cure-all' treatment for a variety of common menstrual complaints, including premenstrual dysphoric disorder and pre menstrual syndrome.
Bayer settles thousands of cases
The Yaz pulmonary embolism lawsuit filed in California is one of thousands currently pending against Bayer. The company has already settled around three and a half thousand lawsuits relating to Yaz and Yasmin. In the United States, Yaz settlements pertaining to DVT, pulmonary embolism and other blood clot injuries alleged by plaintiffs are estimated at $1 billion.