Yaz Litigation: Class Action, MDL, Mass Tort Claims Against Bayer
Life-threatening complications and allegations of failure to warn have spawned Yaz litigation against pharmaceutical giant Bayer. The drug maker is accused of designing, manufacturing, marketing, and selling the fourth-generation birth control pills Yaz, Yasmin, and Ocella (generic version) without cautioning consumers as to the drugs' latent risks. Thousands of women relied on the pills as their primary form of contraception, only to develop potentially fatal blood clot-related injuries including deep vein thrombosis (DVT), pulmonary embolism, and stroke. Others suffered gallbladder disease, which plaintiffs allege is a direct result of the drug's active ingredient – drospirenone.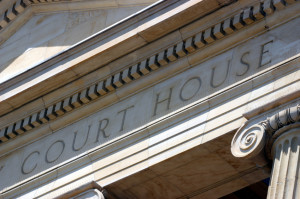 To date, more than 11,000 lawsuit claims have been brought against Bayer, and with settlement negotiations taking place in the United States and a Yaz class action lawsuit recently formed in Canada, Yaz litigation is moving forward slowly but surely. Given the mounting number of Yasmin and Yaz lawsuits pursued in district courts around the nation, the Judicial Panel on Multidistrict Litigation (JPML) established products liability MDL No. 2100 in 2009 to coordinate pre-trial proceedings for all federal cases containing similar allegations.
Yaz litigation overview: mass torts vs. MDL vs. class action
Compensation for injuries sustained from dangerous drugs such as Yas and Yasmin can be pursued in a number of different ways, as the court system affords the following types of legal recourse.
Mass tort is a broad term that generally refers to "tortious conduct" committed by one or more defendants that causes injury to many claimants. Sometimes mass torts are appropriate for certification as a class action suit or multidistrict litigation (MDL). Mass torts that generate multiple lawsuits in many federal courts are viable candidates for MDL treatment.
MDL, or multidistrict litigation, is created to help streamline the legal process when large numbers of claims involving common issues of fact against a shared defendant are clogging court dockets. By centralizing these federal lawsuits in one single court under the guidance of one judge, all pre-trial proceedings may take place more efficiently. Claims are typically grouped together for discovery, pre-trial hearings, bellwether trials, and settlement conferences. The Yaz litigation MDL, which has consolidated more than 10,000 lawsuits, was established in the U.S. District Court for the Southern District of Illinois, and is being overseen by Honorable Judge David Herndon. While the cases are joined to share in the discovery process, each plaintiff's case is treated individually, and retains the right to a jury verdict or settlement independent of other complaints within the MDL. In situations where settlements are not reached in the MDL, the case returns to its original court of filing for final resolution.
Class action lawsuits are a kind of mass tort that meets certain procedural requirements of either state or federal law. Rather than file an individual claim, some injured patients opt to band with others in a class action lawsuit. This form of legal action can be filed in state or federal court and is brought by a group of people who allege similar injuries by one or more common defendants. In most cases, a few lead plaintiffs serve as class representatives who speak for everyone in the suit.
Courts look at the following factors to certify a Yaz class action lawsuit:
Typically a minimum of 30 or more class members
The plaintiffs' claims raise common questions of fact
The claimants' charges are typical of those of the entire class
The named plaintiffs and their counsel have no interests that are adverse to the class and are willing and able to advance the interests of the class
Questions that are common to the class predominate over questions affecting only individual class members
A class action is superior to other available methods for fairly and efficiently adjudicating the allegations and claims
A key difference between MDL and a class action is that in the latter, the plaintiffs' claims are treated as a single legal action, and whatever outcome is shared among all in the class. Those who join a Yaz class action lawsuit are later forbidden from filing an individual claim, and are bound by whatever jury verdict is rendered or settlement is negotiated for all class members. A class action is often beneficial for leveraging settlement negotiations and can be more cost-effective than filing individually. At this time, plaintiffs have not petitioned for a Yaz class action suit in the United States, but an Ontario judge recently validated a class action against Bayer in Canada.
Bayer enters mediation with MDL plaintiffs, settles Yaz lawsuits
In 2012, consolidated Yaz litigation in Illinois federal court was about to begin its first bellwether trial when Judge Herndon changed tracks and ordered mediation talks in an effort to better serve MDL plaintiffs. Bayer ultimately reserved more than $1 billion for Yaz lawsuit settlements to resolve cases in which plaintiffs suffered blood clot injuries including pulmonary embolism, deep vein thrombosis, stroke, and heart attack.
In its annual report for 2012, the company stated that it "is only settling claims in the U.S. for venous clot injuries after a case-specific analysis of medical records on a rolling basis. Such injuries are alleged by about 3,200 of the pending unsettled claimants. Bayer will continue to consider the option of settling individual lawsuits in the U.S. on a case-by-case basis."
Plaintiffs included in this settlement offer would receive roughly $208,000 each for their injuries.
In a separate settlement agreement filed in the multidistrict litigation court on March 15, 2013, Bayer agreed to pay a total of $24 million to plaintiffs who developed gallbladder problems as a result of taking Yasmin or Yaz. According to the "Gallbladder Resolution Program," individuals who underwent gallbladder removal surgery will receive $3,000 apiece, and those who developed gallbladder complications but didn't require surgery will be given $2,000. The settlement program will include lawsuits coordinated in the Illinois MDL as well as those centralized in state courts in New Jersey, California and Pennsylvania. Claimants who allege both blood clot injuries and gallbladder complications are entitled to receive gallbladder-only settlements without affecting their blood clot injury lawsuits.
Developments in Yaz litigation continue to unfold as more women are holding drug manufacturer, Bayer, liable for their injuries and the defendant reaches settlement agreements. The Yaz MDL – Yasmin and Yaz (Drospirenone) Marketing and Sales Practices and Products Liability Litigation – has the biggest active case load and is now the largest pending multidistrict litigation in the United States, with more plaintiffs joining every month.
Noteworthy MDL plaintiffs in Yaz litigation
Women who have been harmed by side effects of Yaz, Yasmin or Ocella are requesting damages for pain and suffering, past and future medical expenses, lost wages and other economic losses.
Recent plaintiffs who've joined Yaz litigation centralized in Illinois include:
Kara Mitchell, a Florida woman who filed her claim on March 26, 2013 after she suffered a bilateral pulmonary embolism caused by blocked blood vessels. She took Yasmin for one year and charges Bayer with fraudulent concealment and negligence among other causes of action.
Mississippi residents Eric and Amy Morris brought their claim against Bayer after their daughter developed deep vein thrombosis and suffered a stroke from taking a generic form of Yaz known as Gianvi. Their daughter now suffers permanent disabilities including impaired vision and movement on one side of her body.
Twenty seven year-old Brenda Hamilton was in great health when she began taking Yasmin at the suggestion of her physician. After two years on the pill, she suffered a stroke though she was never classified at high risk for such an injury.
Resources
U.S. District Court of the Southern District of Illinois, MDL 2100 - Yasmin and YAZ (Drospirenone) Marketing, Sales Practices and Products Liability Litigation, http://www.ilsd.uscourts.gov/mdl/mdl2100.aspx
Newsday, Yasmin, Yaz Alleged Blood-Clotting Lawsuits Update: Resource4thePeople Reports Bayer Settles Nearly 5,000 Cases for $1 Billion and also now Settling Gall Bladder Cases, http://www.newsday.com/business/yasmin-yaz-alleged-blood-clotting-lawsuits-update-resource4thepeople-reports-bayer-settles-nearly-5-000-cases-for-1-billion-and-also-now-settling-gall-bladder-cases-1.5149911
Global News, Ontario judge gives green light to Yasmin, Yaz class action lawsuit, http://globalnews.ca/news/492236/ontario-judge-gives-green-light-to-yasmin-yaz-class-action-lawsuit/