Yaz Lawsuit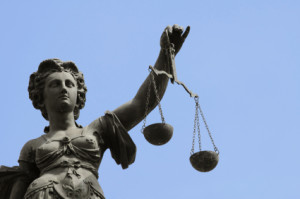 Yaz is an oral contraceptive, or birth control pill, approved by the FDA in 2001. Bayer HealthCare, manufacturer of Yaz, has been named as a defendant in thousands of lawsuits alleging injury or death from Yaz or from Bayer's related birth control formulations, Yasmin, Ocella, and similar fourth generation birth control pills.  The company has set aside over a billion dollars to pay for Yaz lawsuit settlements.
Side effects and allegations in a Yaz lawsuit
Yaz lawsuits are usually filed after women taking Yaz experience serious side effects. The active ingredient in Yaz may carry an increased risk of certain side effects when compared with other birth control medications on the market. The most common side effects resulting in a Yaz lawsuit are blood clots and gallbladder disease. Yaz blood clots are very dangerous are capable of causing stroke, pulmonary embolism, and even death. Gallbladder disease, though not as serious, can be quite painful and require medical treatment, surgical removal of the gallbladder, and can cause long-term disability.
Because of evidence that Bayer may have concealed information about the dangers of the medication, a Yaz product liability lawsuit typically includes allegations of fraud, deceit, and misrepresentation.
The following are common causes of action in a Yaz lawsuit:
Failure to warn
Negligence
Fraud
Fraudulent concealment
Breach of implied warranty
Breach of express warranty
Negligent misrepresentation
Manufacturing defect
Yaz Class Action and Multi-District Litigation
As of now, over 11,000 lawsuits have been filed in state and federal courts against Bayer. Due to the large number of Yaz and Yasmin lawsuits, a U.S. judicial panel consolidated all federal cases into a single jurisdiction – the southern district of Illinois – for multidistrict litigation, or MDL. The goal of MDL is to eliminate redundant litigation and contradictory pre-trial rulings by grouping cases together for the purposes of discovery and pre-trial motions. MDL is also meant to increase the chances of arriving at a fair settlement before litigants run up added court costs and litigation expenses.
MDL is different from a class action lawsuit in that in MDL, each individual plaintiff can get their complaint evaluated and tried separately. In a Yaz class action, each plaintiff would have to rely on the outcome of a single trial and take an equal share of the final verdict or settlement regardless of the damages that plaintiff suffered. MDL is preferable in a Yaz lawsuit due to the considerable variation among Yaz side effects and victims.
The following are just a few examples of the differing circumstances found in Yaz lawsuits:
A Yaz blood clot cut off circulation in Brandy Armantrout'a left arm, resulting in numbness, pain, and tissue death. After several days in the hospital, doctors could not save her hand and she had to have her arm amputated above the elbow. Armantrout's insurance will not cover a prosthesis and without her arm she cannot work to support her four-year-old daughter.
Twenty-two plaintiffs from 18 states filed suit in California Superior Court allege that they were forced to have their gallbladders removed due to gallbladder disease caused by Yaz, Yasmin, and Ocella.
Chad Zipperer filed suit on behalf of his deceased wife who suffered a stroke after taking Yaz and later died.  Zipperer says his wife was never informed of the risks of stroke or death.
Yasmin and Yaz lawsuit settlements
The Honorable Judge David R. Herndon, who is presiding over the Yaz and Yasmin MDL in the U.S. District Court in Illinois, has ordered mediation and settlement talks between the parties in order to resolve as many of the 11,000 lawsuits currently pending as possible without going to trial. Due to number of successful settlement negotiations, earlier scheduled bellwether trials are currently on hold to allow other parties more time to resolve their cases.
According to Bayer's latest report to its stockholders, the company has agreed to settle approximately 5,700 claims of venous clot injuries, such as pulmonary embolism and deep vein thrombosis, for a total amount of about $1.18 billion. The company has also agreed to settle about 9,000 claims of gallbladder disease for a total of $24 million.
A Yaz lawyer can help you recover damages
Yaz attorneys are currently evaluating potentially claims and the number of lawsuits filed continues to rise.
Money from a verdict or settlement can compensate for costs and losses such as:
Medical treatment
Long-term medical care
Lost wages
Diminished earning capacity
Pain and suffering
Emotional anguish
Permanent injury or disability