Expedited DePuy Hip Injury Lawsuit for Terminal Plaintiff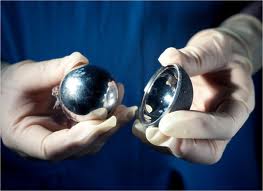 A plaintiff who filed a DePuy hip injury lawsuit in California has had his case expedited due to unforeseeable and tragic circumstances. Gary Darling filed a complaint against DePuy after experiencing severe complications with his ASR hip implant in 2010.
Since that time, Darling has been diagnosed with inoperable and terminal lung cancer, which led him to ask for an expedited trial that would hopefully allow him to see resolution of his case prior to his death.
Expedited trial to precede possible settlement
Darling's request for an expedited trial comes at nearly the same time as a settlement decision by Johnson & Johnson regarding the DePuy ASR hip implant device. According to a report in the New York Times, the pharmaceutical giant agreed to settle thousands of pending lawsuits in November 2013, which would involve settlement payments totaling nearly $2.5 billion to approximately 8,000 patients.
In October 2008, Darling underwent hip replacement surgery where he received the DePuy ASR hip replacement system. Less than two years after Darling was implanted with his ASR device, the company issued a voluntary DePuy ASR recall. According to a report from the FDA, the recall was in response to unpublished data from the U.K., indicating revision rates for the ASR system were as high as 13% after just five years.
Darling began experiencing significant complications with his device less than two years after his initial procedure and months after the voluntary recall of the ASR device. The plaintiff began to suffer from persistent pain in his hip, which he attributed to a possible infection in the joint. Darling went through a series of tests at that time, which included imaging procedures to rule out pseudotumors and blood tests to determine if Darling had experienced metal exposure.
In July 2011, Darling had revision surgery to replace the defective device with a new hip implant. Since his revision surgery, Darling claims he continues to suffer from pain and reduced mobility in the new hip. Darling filed his DePuy hip injury lawsuit, in hopes of pursuing damages from the manufacturer for his injuries, medical bills and lost wages.
Terminal prognosis necessitated speedy trial
Sadly, Darling was diagnosed with stage III inoperable lung cancer in February 2012, before his case could go to trial. After repeated rounds of radiation and chemotherapy, Darling was given a prognosis of a six-month survival rate. In December 2013, Darling petitioned the Superior Court of San Francisco County to expedite his trial, so he could see a conclusion to his litigation prior to his death.
The San Francisco Superior Court granted Darling's request for expedition in January 2014. A trial date will be set within 120 days from that date, in hopes a ruling or settlement will come to Darling and his family prior to his death. If he dies, Darling leaves behind a wife and three children, ranging in age from 16 to 28.
Settlement negotiations still pending
While Darling awaits his trial date, Johnson & Johnson is waiting to see if their settlement deal will be accepted by eligible plaintiffs. According to terms set by the proposal, plaintiffs have the ability to accept or deny the settlement offered by Johnson & Johnson and DePuy. The proposal requires an approval rate of at least 94% from the plaintiffs to solidify the agreement.
The DePuy ASR hip system was first touted for its metal-on-metal design, which the company promised would be more durable for younger hip implant patients. However, myriad hip replacement complications have muddied the reputation of the ASR implant, from metal exposure to early implant failure. Although the company recalled the device in 2010, reports of adverse events involving the implant device continue to surface and the number of injured patients taking their cases to court continues to grow.
With approximately 12,000 complaints pending, DePuy and Johnson & Johnson released the terms of their settlement agreement late last year. Unfortunately, settlement money could come too late for plaintiffs like Darling, who have taken their own road in the legal process in hopes of pursuing damages that could help their families cope with the financial strain left behind.