Federal Lipitor Diabetes Lawsuits Consolidated as MDL 2502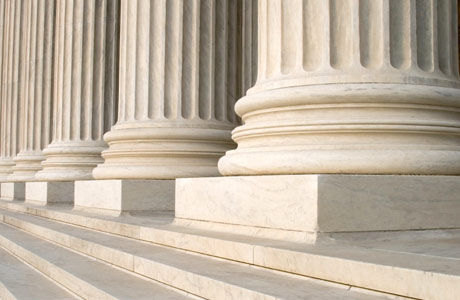 The U.S. Judicial Panel on Multidistrict Litigation has ruled that all federal Lipitor diabetes lawsuits should be transferred to U.S. District Court for the District of South Carolina for coordinated pretrial proceedings. The order was handed down on February 18, after it was determined that consolidating the cases under multidistrict litigation would prove beneficial for both plaintiffs and defendants.
MDL 2502 will be presided over by U.S. District Judge Richard M. Gergel, who will oversee all discovery and pretrial motions in the Lipitor litigation. At least 56 product liability lawsuits have been centralized to date, including 14 cases which had already been filed in SC district court. All of the plaintiffs claim that manufacturer Pfizer failed to sufficiently warn about the increased risk of diabetes from Lipitor.
Another 170 Lipitor complaints filed in other federal courts will likely be removed to MDL in the coming weeks.
Lipitor diabetes lawsuits coordinated under MDL
It is estimated that Judge Richard M. Gergel may eventually oversee thousands of lawsuits regarding Lipitor and diabetes, as more patients continue to seek legal recourse after suffering side effects from the popular statin. This is the second time the U.S. JPML has considered a motion to centralize claims as MDL, with the first request filed in July 2013.  At that time, the panel decided against coordinated litigation, as only 24 lawsuits had been brought against Pfizer.  A new petition was submitted in October 2013, which the panel agreed to.
"We now know that Lipitor diabetes lawsuits are pending in at least three state courts. Creation of an MDL likely will make it easier to coordinate, as needed, pretrial proceedings in both the state and federal cases, because there will now be just one judge handling the latter… After weighing all factors, we have selected the District of South Carolina as transferee district for this litigation. That district is the first choice of most plaintiffs, and is also agreeable to Pfizer. Fourteen of the 56 constituent actions are pending there, as well as at least a dozen potential tag-alongs," states the transfer order.
FDA expands warnings on statin risks
Cholesterol -lowering statins such as Lipitor are among the world's most widely prescribed drugs. Though proven to help reduce the risk of heart attack, statins are not without risks. In 2012, the FDA cautioned that drugs like Lipitor were linked to the development of Type 2 diabetes, and updated product labels accordingly.
Lipitor patients who now suffer from unregulated blood sugar levels allege that Pfizer was negligent in failing to warn consumers and the medical community about the serious side effects of its medication. Diabetics face a host of health complications and are at an increased risk for vision problems, heart disease neuropathy and kidney disease. Lipitor plaintiffs argue that Pfizer is liable for their injuries and economic losses, and are demanding compensation to cover related medical expenses, lost income, reduced earning capacity, as well as pain and suffering.
The lawsuits were brought by women, who are statistically more at risk of developing diabetes from statins like Lipitor. A study published by the British Medical Journal found a nearly 50 percent increase in new onset diabetes among postmenopausal women on statin therapy. Pfizer faces accusations that despite the FDA warning on diabetes risks issued in 2012, the manufacturer failed to communicate this information to patients or their health care providers and negligently put profits over consumer safety.
All new federal Lipitor diabetes claims that share factual issues and common allegations will be transferred to the MDL in South Carolina federal court for pretrial proceedings.