About Lipitor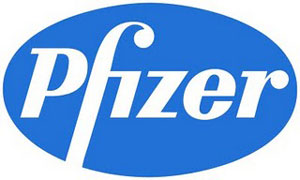 Lipitor (atorvastatin calcium) is a cholesterol-lowering medication designed and manufactured by Pfizer. It was first released in 2007. Since its market launch, the drug pulled in nearly 16 percent of Pfizer's annual revenue, averaging $7.9 billion in sales in the U.S. alone, and approximately $11 billion globally.
Since the release of Lipitor's generic counterparts, sales have dropped, but the company still retains a significant hold on the statin marketplace. Pfizer has also been beset by complaints that there is a causal relationship between Lipitor and diabetes, as well as other serious side effects. These reports of adverse events have prompted many patients to file a Lipitor lawsuit against the drug manufacturer.
Lipitor overview
Lipitor is a type of drug called an HMG CoA reductase inhibitor, also known as a statin. It's a prescription medication that a doctor may recommend, along with a low-fat diet, to manage cholesterol levels. The drug lowers the amount of triglycerides and low-density lipoprotein (LDL) cholesterol levels, which are harmful to the body, while raising levels of high-density lipoprotein (HDL) cholesterol, which is beneficial to the body. By managing cholesterol levels, patients can reduce their risk of adverse cardiovascular conditions, such as heart attack and stroke.
Lipitor accomplishes this by inhibiting an enzyme found in the liver. This enzyme is integral for the production of cholesterol in the body. As the body produces less cholesterol on its own, it uses more cholesterol from the bloodstream, which enters the body via fatty foods. This produces an overall lowered cholesterol level. According to Pfizer, clinical trials have shown Lipitor to be successful in lowering LDL cholesterol by 39 to 60 percent, depending on the dosage.
Lipitor and diabetes risk
Numerous clinical studies have demonstrated an increased risk of new-onset type 2 diabetes in patients taking Lipitor, as compared to patients taking other types of cholesterol-lowering medications. Although the risk appears to be higher for women, men have also developed diabetes after taking the drug.
The increase in diabetes risk is cited in the following studies:
The British Medical Journal released a study in 2013 that demonstrated that patients taking Lipitor have a 22 percent increased risk of diabetes, versus lower percentages for patients taking similar statins.
A 2012 study from the University of Massachusetts Medical School showed a nearly 50 percent increased risk of diabetes among postmenopausal women taking statins.
Other serious Lipitor side effects
In addition to an increased risk of diabetes, Pfizer has come under fire for other serious side effects associated with Lipitor. The drug has been tied to a dangerous condition that involves the deterioration of skeletal muscle, called myopathy. This can manifest as unexplained muscle pain or weakness.
Patients are advised to seek emergency medical attention if they experience symptoms of myopathy, or any of the following side effects:
Memory problems/confusion
Fever
Unusual fatigue
Dark colored urine
Nausea
Upper stomach pain, perhaps accompanied by loss of appetite
Clay-colored stools
Jaundice
Swelling
Significant reduction in urine
Signs of ketoacidosis from diabetes (fruity breath odor, increased hunger and thirst, blurred vision, very dry mouth)

 
Many of the patients who have filed a Lipitor lawsuit against Pfizer claim that they were not given sufficient warning that diabetes and other serious side effects may result. The labeling information for the product was said to be insufficient. Many patients came forward after studies were published linking the statin to their side effects; however, in 2010, officials became aware that Pfizer had been slow to report adverse events to the FDA.
The FDA sent a 12-page letter of rebuke to Pfizer in June 2010, alleging that the company had a six-year history of failing to send along adverse event reports in a timely manner. The FDA requires that these reports be submitted within 15 days of receipt. Out of all the adverse events reported to Pfizer between March 2006 and June 2009, many of which involved Lipitor, 13 percent were submitted late.
In recent years, the FDA has released updated safety announcements with regard to the potential dangers of statins like Lipitor. A safety announcement released in February 2012 stated that the FDA approved new labeling changes. Although the FDA noted that it continued to support the use of statins to lower the risk of cardiovascular problems, patients should be aware of the potential for serious liver injury, cognitive side effects, increased blood sugar that may lead to diabetes, and increased glycosylated hemoglobin levels.
Mounting litigation against Pfizer
Pfizer faces a growing backlash regarding serious side effects on its blockbuster statin. Some patients have hired a Lipitor lawyer to pursue damages in court. Early in 2014, the U.S. Judicial Panel on Multidistrict Litigation (JPML) released a Notice of Hearing Session, alerting Pfizer and plaintiffs that it would consider centralizing Lipitor lawsuits in federal court for the purpose of sharing pretrial proceedings. These product liability complaints were filed by women who allege a causal relationship between Lipitor and diabetes, and claim that Pfizer never warned them of this risk. Pfizer is opposed to the centralization.
While most of the 100+ Lipitor lawsuits filed to date involve female plaintiffs, some men who used the statin are also demanding compensatory damages for their injuries.
In 2006, Charles M. Wilson filed a lawsuit against Pfizer, claiming that Lipitor resulted in long-term nerve damage. Despite discontinuing the drug for three years, the plaintiff claims significant pain in his extremities, impaired balance, fatigue, and memory loss.
A lawsuit filed by Karen A. Henning of Minnesota alleges that prior to taking Lipitor, her risk of diabetes was low due to her active and generally healthy lifestyle. After taking Lipitor for roughly four years, the plaintiff was diagnosed with diabetes, a lifelong disease.
A whistleblower lawsuit was filed in 2013 on behalf of Health Support Awareness, Inc., which alleges that Pfizer engaged in deceptive marketing practices to increase sales by fraudulently inflating the price of the drug. The qui tam complaint alleges that these actions constitute Medicare fraud.