Lipitor and Diabetes in Women
Atorvastatin, also known as Lipitor, is a type of statin drug used to reduce triglyceride and LDL cholesterol levels in the blood and boost good HDL cholesterol in patients at high risk for coronary artery disease, angina, stroke and heart attacks. Since gaining FDA approval in December 1996, more than 29 million Americans have been prescribed the drug, making it one of the best-selling pharmaceuticals in history. While its effectiveness in helping patients manage cardiovascular issues has been well demonstrated, researchers are warning physicians to take caution in prescribing the drug. Data suggests there is an increased risk of Lipitor diabetes in women.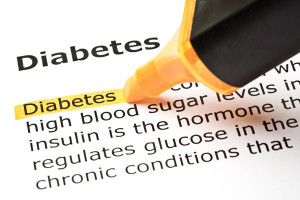 FDA oversees statin label changes in 2012
The Food and Drug administration announced a change in safety information on statin labels for Lipitor and Zocor in February 2012. The new label indicated that Lipitor is associated with a small increased risk of higher blood sugar levels and of developing type 2 diabetes.
Amy Egan, an FDA deputy director for safety, issued the following statement: "The value of statins in preventing heart disease has been clearly established. Their benefit is indisputable, but they need to be taken with care and knowledge of their side effects."
Studies indicate a link between Lipitor and diabetes
Several studies published in recent years have drawn a connection between Lipitor and diabetes in women:
A study published in the Journal of the American College of Cardiology in 2011 reported that people on a high-dose of Lipitor had a nearly 9% increased risk of developing diabetes, compared to 6% in the placebo group. Those most at risk were overweight patients with elevated triglycerides, high blood pressure and high blood sugar levels. When accounting for factors like age, weight and smoking habits, atorvastatin use was linked to a 37% increase in the risk of developing diabetes.
After following nearly 154,000 women for seven years, researchers from the University of Massachusetts Medical School found that post-menopausal users of Lipitor over the age of 63 were almost 50% more likely to develop type 2 diabetes than women who were not using statins. Their findings, published in the Archives of Internal Medicine, came after removing for risk factors like obesity, lack of exercise, and older age. Yet, researchers admitted it wasn't clear if the drugs themselves caused the diabetes or if the women were taking greater liberties with their diet and exercise routines because they felt "protected" by the drug.
A Canadian analysis of 500,000 Ontario residents' health data published in the May 23, 2012 journal British Medical Journal suggested that patients taking Lipitor had a 22% higher risk of new-onset diabetes. Similarly, Crestor users had an 18% increased risk and Zocor users had a 10% increased risk of developing diabetes, compared to Pravachol users. Critics of the study argue that the data did not examine important risk factors like weight, ethnicity or family history, nor did it include information on blood sugar and cholesterol levels at the time of their high-dose prescriptions.
Symptoms of type 2 diabetes in Lipitor users
Women using Lipitor are advised to look out for the following symptoms of type 2 diabetes:
Episodes of blurry vision
Unexplainable weight gain or loss
Nausea or vomiting
Constant feeling of fatigue
Excessive thirst and dry mouth
Breathlessness
Increased appetite
Sweet-tasting breath that smells like nail polish remover
Increased vaginal and yeast infections
Slow-healing wounds
Itchy skin
Legal recourse for Lipitor diabetes in women
The lawsuits began popping up following the publication of the 2012 British Medical Journal study, with the first being filed by Joyce Jones of North Carolina. In her Lipitor diabetes lawsuit, she claimed that manufacturer Pfizer advertised their drug as safe, even though they knew it could cause type 2 diabetes in women.
Jones began taking Lipitor in 2009 and was diagnosed with type 2 diabetes in 2010, despite maintaining a good diet and healthy weight. She charged Pfizer with product liability, failure to warn, negligence, fraud, unjust enrichment and breach of implied warranty. She is also seeking punitive damages.
Days later, a West Virginia woman filed a similar lawsuit, seeking physical and emotional restitution for the grief allegedly caused by her Lipitor diabetes. Each month, new lawsuits began surfacing, according to Natural News.
Risk factors for type 2 diabetes
The strongest cases against Lipitor are the ones involving women who do not carry the traditional risk factors for developing type 2 diabetes, but who received the diagnosis anyway – after having consumed Lipitor, as prescribed by their doctors.
The best candidates to file a Lipitor lawsuit include women ages 51 to 70 who have:
A BMI of 30 or less
No previous history of heart attacks
No family history of diabetes
Received a diagnosis of diabetes after two months of taking Lipitor
Received a diagnosis of diabetes within six months of stopping the drug
Recent updates in Lipitor and diabetes litigation
Given the growing aggregate of similar filings, plaintiff counsel proposed the creation of MDL 2459 (multidistrict litigation) to consolidate the cases in the U.S. District Court for the District of South Carolina.
However, the U.S. Judicial Panel on Multidistrict Litigation denied the transfer of cases to MDL 2459 in September 2013. Though there were five similar cases and 23 additional filings pending, the JPML noted that "almost half of the actions currently comprising this litigation are pending in a single district – the District of South Carolina, and many of the actions involve common plaintiffs' counsel."
The South Carolina actions are all set to go before a common judge as it is, they added. Additionally, the JPML indicated that Pfizer was willing to coordinate pretrial proceedings like common discovery, which is the primary purpose of forming a multidistrict litigation.
Fortunately, potential plaintiffs needn't be discouraged by the ruling. Everyone who has taken Lipitor and developed type 2 diabetes has an opportunity to sue for compensation if they feel there is a clear link between Lipitor and diabetes in women.