Another Generic Lipitor Recall Issued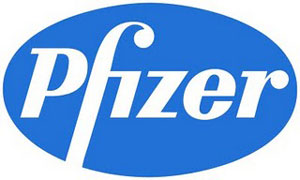 A generic Lipitor recall has been issued by India's largest drugmaker, Ranbaxy Laboratories, Ltd. More than 64,000 bottles of the generic cholesterol-lowering drug have been recalled, following regulatory concerns on the manufacturing quality of the drug, after a dosage error was identified.
According to the FDA website, a pharmacist found a 20-milligram tablet in a sealed bottle marked for 10-milligram tablets. Following this detection, Ranbaxy issued a voluntary recall of tablets of atorvastatin calcium, otherwise known as the generic version of Lipitor.
While Ranbaxy did confirm the recall of select batches of generic Lipitor, it also noted the manufacturer has not received any complaints.
"Ranbaxy is proactively recalling the lots out of an abundance of caution, keeping the safety of its patients in mind and with the full knowledge of the U.S. FDA," the company said in a statement issued to Reuters on March 8.
Generic Lipitor recall categorized as Class II
The FDA has declared Ranbaxy's generic Lipitor recall as Class II, meaning it's unlikely that patients will experience severe adverse consequences or death due to the dosage error. However, this is not the first time the manufacturer has recalled the drug, which may cause evoke added scrutiny on the company.
In November 2012, Ranbaxy issued a recall of certain lots of its generic Lipitor, after finding it had been contaminated with tiny glass particles. As a result, the company put a halt to all manufacturing of the drug, until the issues noted in the recall had been resolved. Production in the U.S. resumed in February 2013.
Ranbaxy came under fire again in February 2014, after the FDA banned the company from shipping any pharmaceutical ingredient produced at its Toansa plant in northern India to the U.S., following an inspection uncovering poor manufacturing processes.
Lipitor MDL established in South Carolina
Lipitor dangers are not unique to the generic version of the drug. Lipitor multidistrict litigation was established last month in South Carolina federal court, despite opposition from Pfizer. A total of 56 Lipitor lawsuits were initially transferred into the MDL, but Transfer Order noted that 170 more cases may be soon to follow.
While Lipitor is marketed as a drug used to lower and manage "bad" LDL cholesterol, which can lead to heart disease, stroke, and other cardiovascular incidents, plaintiffs claim it caused them to develop Type II diabetes.
In 2012, the FDA determined the drug posed a sufficient risk to patients of developing the disease, causing them to mandate a label change to include a diabetes warning. Plaintiffs in the MDL claim that before this label update, Pfizer provided no indication that Lipitor could lead to diabetes. Many plaintiffs were shocked when there were diagnosed with the disease, as they had been otherwise healthy individuals, practicing good dietary and exercise habits.
Additionally, plaintiffs allege that while the label update does note the possibility of a link between Lipitor and changes in blood sugar levels, it does not adequately warn of the potential for developing Type II diabetes.
;