Deadlines in Key Mirena IUD Lawsuits Extended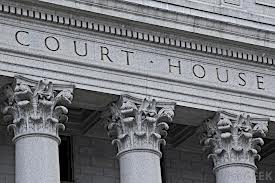 As the wave of Mirena IUD lawsuits continues to make its way through the judicial system across the country, a recent case management order issued in the Mirena Multidistrict Litigation (MDL) promises to slow the progress of possible settlement of many such cases, at least temporarily.
Mirena injury lawsuits filed in federal courts nationwide have been consolidated into an MDL in the Southern District of New York under the oversight of Judge Cathy Seibel. In late February, Judge Seibel extended several key deadlines relating to the selection and discovery process for the pool of influential bellwether trials.
Pursuant to earlier case management orders, it was expected that bellwether trials in the Mirena MDL would be chosen by April 4 of this year, and all discovery relating to those matters would conclude by September 30. Judge Seibel's February 26 order has extended those deadlines by an additional 60 days. Trial dates for the first Mirena cases have yet to be scheduled, though this latest delay is likely to push completion of all pretrial motions and expert witness challenges back to July of 2015 at the earliest.
Ongoing Mirena Multidistrict Litigation process
Multidistrict Litigation such as that established for Mirena lawsuits serves a number of important purposes, and is common in situations where large numbers of plaintiffs file complaints with similarities in fact patterns, legal theories and evidence. By consolidating such cases and placing them under the jurisdiction of a supervising judge, it is possible to eliminate redundancies in discovery, maintain consistency in pretrial rulings and engender a process that is more convenient for defendants, plaintiffs and witnesses alike.
Bellwether cases play an extremely significant role in the direction of dangerous device litigation such as the Mirena cases currently pending. A sampling of representative matters in the MDL is chosen for early hearing, and the outcomes are often determinative of whether or not substantial settlement discussions will commence in order to resolve matters bearing similarities to those initial cases.
Once the first trials are conducted, the parties can assess the relative strength of their evidence and arguments and measure how favorably juries view their experts and other testimony. Frequently, these bellwether cases foster greater efficiency in the negotiation and settlement process, and are viewed as critical by both sides.
Background of Mirena IUD lawsuits
Launched by Bayer in 2000, the Mirena IUD was marketed to women as a worry-free birth control option that posed little risk of dangerous side effects. Since then, however, reports of adverse events relating to use of the device have grown to exceed 70,000, with many of them quite severe in nature. Many users of the IUD have experienced device migration that has led to puncturing of the uterus.
Abscesses, infections and other dangerous complications have also been reported by users of Mirena, forming the basis of products liability lawsuits against Bayer nationwide.
In its efforts to defend against the allegations made in these lawsuits, Bayer has pointed to the fact that warning labels on the product did indeed include the possibility of uterine perforation. However, plaintiffs in the Mirena MDL contend that those warnings were unclear, misleading and designed to give the impression that following successful insertion and implantation of the device, the risk would no longer be present.
It is also argued that Bayer failed to warn patients and doctors of a heightened risk of cancer, fetal injury and ectopic pregnancy in women implanted with the Mirena IUD.