Mirena Class Action Lawsuit, Multidistrict Litigation, Mass Tort Claims
Mirena IUD litigation has been centralized on a federal level, per a recent order from the Judicial Panel on Multidistrict Litigation (JPML). Plaintiffs who have filed federal claims citing similar allegations across the nation will likely have their complaints transferred to a single judge for coordinated pre-trial proceedings. There has not been a state consolidated "mass tort" or any reported Mirena class action lawsuit yet formed.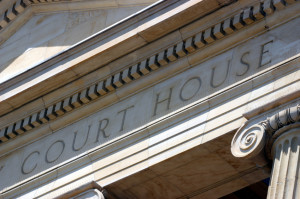 Manufactured by Bayer Healthcare Pharmaceuticals, the Mirena IUD has been the subject of over 45,000 adverse event reports submitted to the Food and Drug Administration (FDA) since it was first approved in 2000. Women who have pursued legal recourse based upon severe complications associated with the intrauterine device claim that Bayer manufactured a defective and dangerous product, and failed to warn consumers about its latent dangers and potential for serious side effects.
The federal multidistrict litigation, known as products liability MDL No. 2434, will proceed in the U.S. District Court for the Southern District of New York, and was elected by the judicial panel for its strategic location near Bayer's corporate headquarters. The order transfers at least eight Mirena complaints to the New York district court, all of which contend that the claimants experienced similar complications and injuries while using the Mirena IUD as their primary form of contraception. These injuries were mostly attributed to Mirena IUD migration leading to uterine and internal organ perforation. As of late April 2013, some 40 additional Mirena claims are pending in various courts throughout the United States.
Litigation overview
Plaintiffs may have several legal options for seeking monetary damages in a products liability lawsuit. The following is a basic overview highlighting the different types of litigation, as well as the possible benefits and drawbacks for both claimants and defendants.
Multidistrict litigation
The federal court system employs multidistrict litigation (MDL) to better manage lawsuits involving medical devices, pharmaceutical products, or other complex issues that affect large numbers of consumers. The main purpose of MDL is economy, consistency and efficiency, as it acts to streamline the pre-trial process, which can be a mammoth task when hundreds or thousands of cases are included. With this type of mass litigation, civil (noncriminal) lawsuits that have been filed in federal courts are transferred to one judge to help conserve resources and ensure consistent judicial rulings among cases that involve common charges and issues of fact. Individuals with claims alleging different injuries which did not stem from IUD migration would not be eligible to join the MDL.
Pre-trial proceedings include a process known as discovery – in which lawyers exchange pertinent information such as electronic records, documents, and depositions. In multidistrict litigation, cases are joined to share this discovery process, which explores issues common to all cases, and then each lawsuit is remanded back to its original court for final resolution. Complaints that are filed after the formation of the MDL may also be transferred as a "tag-along" action.
The MDL judge oversees the discovery proceedings, pre-trial motions, and settlement talks. Some lawsuits may be dismissed by the judge, while others will move forward. If settlements aren't negotiated and a trial is imminent, the Mirena lawsuit will proceed in its original court of filing. While an MDL may consolidate thousands of lawsuits, each case is tried separately based on its own merits and evidence.
Class action lawsuit
With mass torts such as an MDL, each plaintiff's lawsuit is handled individually, regardless of the coordinated pre-trial proceedings for the entire group. In contrast, a class action suit involves a group of plaintiffs known collectively as the "class," where the group is treated as a single plaintiff. The class is generally represented by one lead claimant, or class representative, who speaks for the entire group. A class action may be brought in either state or federal court, and in this type of litigation, the complaint is filed on behalf of everyone in the class, who must all share similar injuries and circumstances involving a common defendant.
To form a Mirena class action lawsuit, plaintiffs must demonstrate that the evidence is similar for all class members and that individual claims against the defendant would be neither cost-effective nor efficient.
In order for a court to endorse a Mirena class action lawsuit, it must find that "there are questions of law or fact common to the class" and that the "claims or defenses of the representative parties are typical of the claims or defenses of the class." A class action may help plaintiffs with limited economic means share resources in pursuing compensation, and may help leverage settlement negotiations. However, if the court decides in favor of the defendant(s), the plaintiffs lose their chance of filing an individual Mirena litigation at a future date.
Any monies awarded in a class action suit, whether in the form of a jury award or settlement offer, are evenly split among the plaintiffs.
Mass tort or MCL
Much like multidistrict litigation, a mass tort or multi-county litigation (MCL) bundles civil suits involving similar allegations against shared defendants. The main distinction is that MCL takes place on a state level. Within the context of Mirena IUD litigation, the advantages of mass torts are much as the same as MDL, as pre-trial resources are conserved, thus reducing the possibility of duplicate discovery and inconsistent rulings in courtrooms around the country. Just like an MDL, an appointed judge will preside over all initial proceedings, assigning up to three bellwether cases to serve as representatives of others. The outcomes of these initial lawsuits are often predictive of how juries will respond to evidence and testimony in future cases. Claims that proceed to trial and are not part of Mirena settlement negotiations will be sent back to their original court for resolution.
Current status of Mirena IUD litigation
On January 16, 2013, several plaintiffs requested that federal litigation be consolidated in the Northern District of Ohio, but the panel determined that New York was better suited for the MDL, thanks to its proximity to Bayer headquarters. Judge Cathy Siebel was appointed to preside over the docket, which is expected to increase exponentially in the coming months. The Mirena MDL was officially created on April 8, 2013.
To date, more than 40 product liability claims against Bayer have been filed in district courts throughout the country. Bayer filed a petition in August, 2012 to coordinate all Mirena IUD lawsuits as part of MCL in New Jersey state court. However, the acting administrative director of the courts for New Jersey denied Bayer's request in a notice issued January 2, 2013.
At this time, plaintiffs have not filed a Mirena class action lawsuit in state or federal court.
Noteworthy Mirena plaintiffs
In a Mirena lawsuit filed by Julie Miller and her spouse, she alleges serious injuries caused by migration of the IUD. In April 2011, the plaintiff's physicians were forced to perform laparoscopic surgery to recover the IUD, which had punctured her uterus before migrating into her body cavity.
A complaint citing Mirena uterine perforation was filed by Susan Harp on January 4, 2013. The Arkansas native was sent to the hospital complaining of terrible pelvic pain. A CT scan revealed the IUD was no longer in her uterus, but was free within her pelvis. She had to undergo surgical removal of the device and suffered a long, complicated recovery.
Cynthia Solano filed her claim against Bayer in Pennsylvania federal court on March 25, 2013. According to court documents, the Mirena IUD had embedded in her uterine wall necessitating hospitalization and emergency corrective surgery. Her allegations address Bayer's misleading advertising campaign, which downplayed the IUD's risks.
Bayer opposes Mirena MDL
Bayer opposes the recent consolidation of Mirena IUD litigation in New York district court, arguing that an MDL will further delay pending claims and trial dates for two cases that are already in the late stages of fact discovery.
The manufacturer is defending claims in another products liability multidistrict litigation which is also making headlines. Bayer's controversial birth control pills, Yasmin and Yaz, have been linked to fatal complications and serious injuries caused by blood clots and gallbladder problems. The Yaz MDL is presiding in the Southern District of Illinois, where more than 10,000 cases have been coordinated.
As hundreds more women are expected to pursue damages in a Mirena litigation, Bayer may be facing millions more in settlement negotiations and litigation fees.