FDA Cautions About Pradaxa Stomach Bleed Risk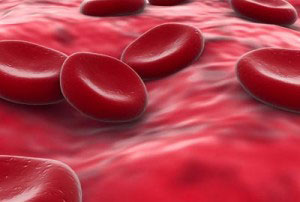 In an FDA drug safety communication published on May 13, the agency warned of an increased stomach bleeding risk with Pradaxa compared to its competitor, warfarin.
Both anticoagulant medications are used to reduce the chance of stroke in patients with non-valvular atrial fibrillation, but recent studies have yielded mixed reviews about the safety of Pradaxa versus its older counterpart, raising concerns about internal bleeding risks.
Increased Pradaxa stomach bleed risk
In its safety announcement health regulators cited data from a recent study on Medicare patients, which compared Pradaxa to the blood thinner warfarin (Coumadin and generics), for risk of stroke, bleeding in the brain, gastrointestinal (GI) bleeding, myocardial infarction (MI), and death. Research participants included 134,000 Medicare patients age 65 or older who were new users of the anticoagulant drugs.
According to the FDA, Pradaxa patients had a lower risk of bleeding on the brain, clot-related strokes, and premature death compared to those taking warfarin. The risk for myocardial infarcation appeared to be equivalent for the two blood thinning drugs. However, the risk of major gastrointestinal bleeding events was 28 percent higher for Pradaxa users, with 34.2 stomach bleed incidents for every 1,000 person/years of usage. This is compared to warfarin, which was associated with 26.5 GI bleeding events.
The study also discovered that Medicare patients on Pradaxa had 80 percent of the risk of stroke compared to warfarin, and around 33 percent risk for bleeding on the brain. Health regulators state that Pradaxa still has a "favorable benefit to risk profile," and has announced no plans to update the product label.
The FDA safety communication comes on the heels of its recent approval to expand the use of Pradaxa for the treatment of pulmonary embolism (PE) and deep venous thrombosis (DVT) in patients who have been given parenteral anticoagulant for five to 10 days.
History of Pradaxa bleeding complications
Launched by pharmaceutical company Boehringer Ingelheim in 2010, Pradaxa was marketed as a more convenient therapy than its predecessor warfarin, as it required neither dietary restrictions nor frequent blood monitoring. The FDA states that from the drug's approval in October 2010 through August 2012, an estimated 3.7 million Pradaxa prescriptions were dispensed in the United States.
Since 2010, however, the agency has logged thousands of adverse event reports from patients taking Pradaxa, including 2,367 incidents of severe hemorrhaging, 644 strokes, and 291 cases of acute renal failure. In 2011, 542 Pradaxa-related deaths were reported, further increasing concerns about the drug's safety profile. Boehringer Ingelheim is purportedly in the early stages of developing a reversal agent to help stop uncontrolled bleeding from Pradaxa.
Throughout the nation, Pradaxa bleeding events and associated deaths have fueled litigation against Boehringer, with plaintiffs demanding justice for their pain and suffering, and in some cases, the loss of a family member.
To date, more than 2,000 product liability lawsuits have been brought against Pradaxa's manufacturer, based on allegations of negligence, failure to warn, negligent concealment, and breach of warranties.
Lawsuits pending under Pradaxa MDL
Federal Pradaxa bleeding lawsuits have been centralized before Judge David Herndon in U.S. District Court in the Southern District of Illinois, where bellwether trials are slated to be heard in August of this year. Pradaxa multidistrict litigation (MDL No. 2385) continues to amass more cases, as tag-along actions are transferred in from other courts.