Pradaxa Lawsuit
Due to the increasing number of lawsuits – and the surrounding publicity – the risks of taking the blood-thinner Pradaxa are now widely known. Marketed by Boehringer Ingelheim as 'safe and effective', millions of doctors wrote prescriptions after Pradaxa's 2010 release. In doing so, doctors unwittingly exposed patients to an increased risk of internal bleeding and other serious side effects.
Pradaxa lawsuits continue to be filed across the country and show no signs of abating any time soon. Since the formation of the Pradaxa multidistrict litigation (MDL 2385) in August of 2012, federal claims have risen from 21 to nearly 700 in less than 10 months. Though most plaintiffs allege internal bleeding, other side effects may form the basis of a complaint.
Pradaxa lawsuit allegations
Pradaxa side effects are serious, and in some cases life-threatening.  According to an FDA MedWatch report, Pradaxa caused 542 deaths in 2011 – more than any other single drug currently monitored by the Institute for Safe Medication Practices.  The anti-coagulant contributed to other major health issues well. Adverse event reports submitted to the FDA included 2,367 cases of hemorrhaging, 291 cases of acute renal failure and 644 strokes.
The most commonly alleged Pradaxa side effects include:
Internal bleeding- including gastrointestinal bleeding and brain hemorrhage

Heart attack 

Stroke 
Boehringer Ingelheim, the maker of Pradaxa, faces serious allegations of negligence, concealment of risk, and strict product liability. Other allegations maintain that Boehringer Ingelheim failed to:
Adequately warn consumers of the risks of taking the medication
Establish any protocol or provide a remedy for internal bleeding
Research the drug's safety and dosage recommendations
Require instructions for care during the treatment with the drug
Pradaxa Multidistrict Litigation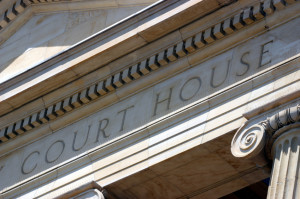 Pradaxa MDL status was granted pursuant to an order entered by the Judical Panel on Multidistrict Litigation on August 8, 2012. At that time, federal claims were ordered transferred to the Southern District of  Illinois to be overseen by U.S. District Court Judge David Herndon.  MDL is favorable when a large number of plaintiffs with similar injuries file lawsuits against a common defendant.
The consolidation of the Pradaxa lawsuits in the MDL allows litigants to share discovery resources, pool witness testimony, and enjoy other benefits that are meant to maximize judicial efficiency and expedite resolution. Soon after the Pradaxa litigation was formed, Judge Herndon created a schedule of four bellwether trials to begin in August 2014. The outcome of those trials will likely influence the outcome of other pending lawsuits against Boehringer Ingelheim. These trials can often predict a trend in jury response as well as the value of the cases relative to the alleged injuries.  Consistent verdicts could have the effect of encouraging parties to reach agreed Pradaxa lawsuit settlements. At least 746 plaintiffs are potential candidates for next year's bellwether trials.
Noteworthy plaintiffs in Pradaxa litigation
A successful Pradaxa lawsuit allows plaintiffs to recover monetary compensation for their damages including medical bills, lost wages, inability to work, pain and suffering, and wrongful death.   Punitive damages may also be available.
Consider the tragic cases of just four victims of Pradaxa bleeding:
Helen Hawkins began taking the drug to treat atrial fibrillation in 2011. She soon began experiencing severe gastrointestinal bleeding, as well as coughing up blood and severe nosebleeds. She was hospitalized and died soon thereafter.
In another claim filed on behalf of a recently-deceased man, a woman claimed her husband suffered a "sudden neurological event" requiring hospitalization. After 16 days in a critical condition, he was found to have suffered a major brain hemorrhage and died shortly after. His widow said that no warning was given on the prescription or labeling.
In California, a woman claimed Pradaxa was responsible for the death of her husband. First prescribed the medication in January 2010, the man was unaware of the possibility of uncontrollable bleeding. Shortly after, he suffered a ruptured abdominal aorta, commonly referred to as an aneurysm. He died within minutes.
The daughters of a deceased Georgia man filed a Pradaxa lawsuit on his behalf. In their complaint, they allege hat his  death from gastrointestinal bleeding was a direct result of taking the medication.  In addition to other just compenations, they demand an award of punitive damages due to the drug firm's blatant disregard for consumer safety.
Despite the reported risks associated with Pradaxa, the drug remains relatively popular at home and abroad as a substitute for Warfarin, an older blood thinner that has dominated the market for over 50 years. Though the medication was marketed as having fewer inherent risks than its predecessor, the reported injuries do appear to be greater. And though both drugs present a risk of internal bleeding, Warfarin bleeding can be reversed with a dose of vitamin K. Pradaxa on the other hand, has no comparable antidote. Patients who experience internal bleeding while on Pradaxa have no way of stopping it.
With the medical community divided over the best course of treatment for patients who require blood thinning medication, Pradaxa will likely remain a viable treatment option for many. How many more of those patients will ultimately file Pradaxa lawsuits as a result of that treatment remains to be seen.