First Lipitor Diabetes Lawsuit Set for July 2015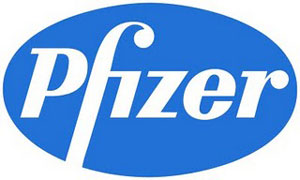 The first Lipitor diabetes lawsuit is set to begin on or after July 1, 2015, according to guidelines issued by the presiding judge in the multidistrict litigation (MDL) consolidated in the U.S. District Court of the District of South Carolina.
In the case management order issued by Judge Richard M. Gergel, plaintiffs will also be allowed to apply directly for involvement in MDL 2502, rather than first filing cases with their local district before transferring. Other procedural matters involve guidelines for discovery and for mediation of any potential discovery-related disputes. The measures are designed to streamline the process so that the MDL will proceed as efficiently as possible.
The trials to be held on or after July 1 will be for "bellwether" lawsuits, which will set the standards for subsequent cases, though each case will have its own hearing and its own individual results.
Lipitor diabetes lawsuit the first of perhaps thousands
All plaintiffs in MDL 2502 contend that taking Lipitor caused them to develop diabetes. They maintain that the manufacturer, Pfizer, Inc., failed to warn them of this risk.
A request to centralize the cases as in MDL was originally filed in July of 2013, but rejected at that time because only 24 cases were in existence at the time. As more information about the link between Lipitor and diabetes becomes available, additional suits have been filed and a second request to centralize the growing number of cases was deemed appropriate.
The MDL was finally consolidated in February under Judge Gergel. At that time, it included just over 50 Lipitor diabetes lawsuits; currently, however, over 500 lawsuits are involved. Some believe that hundreds or even thousands more lawsuits may be added to the MDL in the coming months.
Lawsuits involve failure to warn cholesterol patients of diabetes, Lipitor link
The projected number of Lipitor diabetes lawsuits is based on the number of patients being treated with Lipitor and other cholesterol drugs in the United States.
Lipitor (the brand name of atorvastatin) is part of a class of drugs called statins which is used to counter high cholesterol levels. It is one of many drugs used for this purpose, also including Crestor (manufactured by AstraZeneca) and Zocor (manufactured by Merck). More than 20 million U.S. residents take statins, resulting in billions of dollars in profit for manufacturers.
Data available in 2010, however, showed that Lipitor, Crestor, and Zocor, show that the drugs raise blood sugar and cause an increase in memory loss for some patients.
In 2012, the FDA announced new labels warning of these risks associated with statins. In an FDA health advisory, doctors have been cautioned to prescribe statins only to patients who already have trouble with heart disease, as the benefits of the cholesterol medical outweigh the risks in these cases; in other cases, the risks may be too great to justify the use of the medications.
Lipitor lawsuits allege that Pfizer was slow in conveying this information to medical professionals and patients even after receiving the advisory and new label directives, thus failing to warn of potential diabetes risks.