Mirena IUD Side Effects Grabbing National Headlines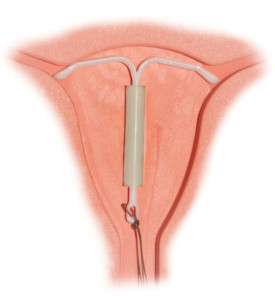 The inter-uterine device known as Mirena has been highly-regarded as one of the most effective forms of birth control on the market today. Following several difficult decades for IUD devices – which have historically led to severe complications, infertility and death – today's modern IUD is highly lauded by most gynecologists and patients.
However, not every IUD patient is heralding this contraceptive implant, as many have experienced painful perforations, pelvic inflammatory problems and conception-ending hysterectomies. As Mirena IUD side effects become more widespread, some women's horror stories are finally beginning to reach the public.
Devastating Mirena IUD side effects reach the mainstream media
Earlier this month, Newsweek published an unabashed tale of one woman's terrifying journey to Mirena-induced infertility. The patient, known only as "K," began experiencing unrelenting symptoms including hair loss, weight gain and fatigue. Chalking it up to post-partum physical changes, K did not seek the advice of her doctor and went about her life.
That is, until her symptoms began increasing, sexual intercourse became painful and her moods changed so abruptly throughout the day she began suspecting she had a psychiatric condition. In retrospect, K realized the likelihood was strong that her hormone-laced Mirena IUD device was causing most of her issues and she demanded it be removed.
Alarmingly, her doctor was unable to locate the device during the office visit and she was forced to undergo surgery. During the procedure, the doctor realized the device had perforated her womb and lodged itself in her omentum. She required an immediate hysterectomy and has been reeling from the effects of scar tissue ever since.
Bayer to face possible class action lawsuits
According to Bayer, the benefits of Mirena far outweigh its potential risks, and only one in 1,000 women taking the IUD device report any problems. Doctors and obstetricians similarly applaud the device, encouraging millions of women to opt for the implantable contraceptive as opposed to the birth control pill – which maintains a five to seven percent failure compared with Mirena's 0.2 percent failure rate.
However, not every Mirena user is singing its praises and many have resorted to the services of a product liability attorney for assistance in filing a Mirena IUD lawsuit. K is one of the thousands of women exploring legal options against drug maker Bayer and its role in failing to warn patients of the likelihood of an adverse experience.
Bayer has warned that several women should face immediate dismissal of their claim due to state statute of limitations laws. It remains to be seen how the court will handle the issue as some states begin the statute of limitations clock when the injury occurred, while others begin the limitations period when the injury was or should have been discovered.
Nonetheless, Bayer continues to market its drug as safe and effective – directing much of its marketing toward young women who have yet to start a family. In 2009, the company faced criticism from the FDA for organizing and encouraging in-home Mirena marketing socials. The FDA urged Bayer to cease this practice as these gatherings significantly downplayed the potential risks of the drug and did not present women with full disclosure as to all possible Mirena IUD side effects.
Bayer continues to contend that "[b]ased on the totality of data available to date, a positive benefit-risk profile continues to be observed with Mirena…."