Bayer HealthCare – Maker of Mirena IUD Defends Lawsuits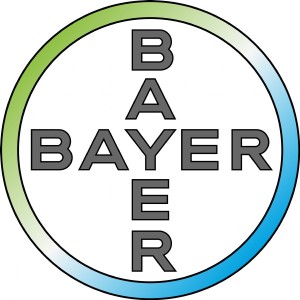 Bayer Pharmaceuticals, maker of the Mirena IUD, is one of the oldest and most successful medical companies in business today. Headquartered in Leverkusen, Germany, it's a globally recognized brand, with U.S. representatives based at esteemed University campuses including Berkeley. Today, their U.S. branch is the second largest biotechnology employer in the Bay Area. Though still widely respected and major pharmaceutical manufacturer, Bayer is currently defending an increasing number of Mirena lawsuits for claims related to its popular intrauterine devices.
Founded in 1863 by Friedrich Bayer, the firm made a significant breakthrough in the field of pain relief, with the advent of aspirin in 1897. They were one of the first drug makers to imprint their logo directly onto pills, as a way of letting customers know whose product they were taking. After World War I, the company was stripped of assets by a number of The Entente Powers, including the U.K., U.S., France and Canada. Consequently, 'aspirin' came to refer to all versions of the compound (acetylsalicylic acid) in these regions, although Bayer Healthcare still held the trademark in 80 countries.
In 1978, Bayer Pharmaceuticals bought Miles Laboratories and its subsidiaries, which counted popular, trademarked vitamins and Alka-Seltzer among its assets. They also bought Sterling Winthrop, formerly part of drug giant SmithKline Beecham. In doing so, Bayer reacquired the U.S. rights to the aspirin trademark.
Bayer Healthcare products
Bayer is behind some of the most successful drugs in the world including:
Aspirin, an analgesic and anticoagulant, and arguably the most commercially successful drug ever
Aleve (naproxen), another OTC pain reliever
Prontosil, the first commercially available antibiotic
Levitra, a treatment for erectile dysfunction
Primodos, a hormone pregnancy test
Cipro, a quinolone antibiotic
Bayer and Mirena IUD
The Mirena IUD has been on the U.S. market since 2000. A long-term form of birth control, it works by emitting hormones to thicken the uterine lining and kill sperm. Since winning FDA approval, the device has been the subject of more than 45,000 adverse event reports as well as a growing number of lawsuits filed against the drug giant.
The most common side effects of Mirena cited in claims against Bayer Pharmaceuticals include:
Uterine perforation
Migration of device
Expulsion
Vaginal hemorrhage
Pelvic inflammatory disease
Ectopic pregnancy
Infertility
Several of these complications arise from the device's tendency to move inside the uterus, a problem known as 'intrauterine migration.' Migration of the Mirena IUD can lead to serious damage to the intestines and internal organs if the device ultimately punctures those organs. Migration of the device is so dangerous because it is often unnoticeable until an organ or uterine perforation occurs.
FDA issued warning to Bayer Pharmaceuticals
Increasingly, Mirena lawsuits have described the product as 'defective and unreasonably dangerous.' The allegations leveled at Bayer include deceptive advertising and concealing the risk of future complications associated with the device.
The most common allegations accuse Bayer Healthcare of:
Misrepresenting the benefits of the Mirena IUD
Deceptive marketing tactics
Failure to warn consumers of Mirena side effects
Knowingly designing, producing and selling a defective, dangerous product
In an FDA warning communication issued on December 30th 2009, the FDA advised Bayer that they were in violation of the Federal Food, Drug and Cosmetic Act. The FDA accused Bayer of false advertising and misrepresentation.  Since then, multiple Mirena lawsuits have been filed.
Some noteworthy Mirena lawsuits include:
The claims of two Louisiana women who each required surgery to remove their devices. One of the women experienced perforation of her intestines and the other had her device become embedded in the wall of her uterus. Both required surgery to have the device removed.
Another woman had to have the device removed after discovering she was 12 weeks pregnant. The IUD did not appear on an ultrasound scan, leading doctors to believe that it had been expelled. It was later discovered that teh device had become lodged in her abdominal wall, where it remained until she learned of her pregnancy.
One Mirena lawyer decried Bayer's marketing tactics as showing a "wanton and reckless disregard for the public safety." His client had suffered sever abdominal cramping and pain within a year of being implanted with the device.
Bayer Pharmaceuticals defending claims in state and federal court
The  U.S. Judicial Panel on Multidistrict Litigation (JMPL) consolidated federal claims against Bayer into MDL 2434. The Southern District of New York was chosen as the venue for the matter due in part to its proximity to Bayer's headquarters.   For lawsuits filed in New Jersey state court, multi-county litigation will be held in Bergen County.
The consolidation of Mirena litigation in this manner is intended to expedite the pre-trial processes in both state and federal court, and hopefully, allow cases to resolve in as efficient a manner as possible.