New Study Pinpoints Risk in Vaginal Mesh Removal Surgery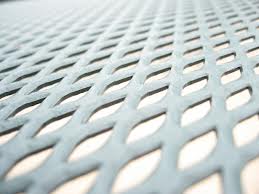 Vaginal mesh, also known as pelvic or surgical mesh, is under increasing scrutiny due to its tendency to cause incontinence, sexual dysfunction, pelvic wall perforation and painful revision surgery. Now, a recent study has revealed that the vaginal mesh removal surgery may be just as risky as the mesh implant itself, leaving many doctors and patients confounded as to the best way to treat the effects of stress urinary incontinence and pelvic organ prolapse.
Findings revealed at annual urologists' meeting
Earlier this month, a pair of studies was discussed at the annual meeting of the American Urological Association. The first study, performed on 123 women at the University of Texas Southwestern Medical Center in Dallas, examined the effects of vaginal mesh removal surgery on patients who underwent the procedure to treat the effects of pelvic organ prolapse. According to urologist Dr. Phillipe Zimmurn, several women presented with the "worst case scenario," which he described as a patient suffering from symptoms of both pelvic organ prolapse and those associated with the vaginal mesh removal surgery.
In a second study conducted by the University of California – Los Angeles, 214 women who had opted for vaginal mesh removal surgery for a variety of reasons were examined three years following the procedure. While two-thirds of the women claimed to have no pain or adverse side effects following the procedure, one-third reported moderate to severe pain. Moreover, 28 percent of test subjects report experiencing daily urine leakage, while half reported painful sexual intercourse.
These studies were not peer review or published in a medical journal. The results were based on responses provided by patients following the completion of a survey.
FDA orders further safety studies on vaginal mesh devices
The Food and Drug Administration has been cautiously monitoring the effects of vaginal mesh implants – and their removal – and recently upped its efforts to warn women of the possible risk. When the device first hit the market, it was considered relatively safe for the treatment of certain conditions caused by effects of childbirth (e.g., pelvic floor weakness). However, the FDA began receiving hundreds of complaints about the product and in 2008 issued a warning for women that post-surgical complications may become an issue.
From there, vaginal mesh implants continued to present problems and in 2011 the FDA announced its receipt of thousands of complaints linked to the procedure – as well as an official opinion that POP treated with traditional means was safer than that with transvaginal mesh.
In 2012, the FDA ordered vaginal mesh manufacturers to conduct additional studies and tests to determine the usefulness, safety and inherent risk of the device. In response, many vaginal mesh device makers opted to suspend production.
In addition to the ongoing studies, tests and FDA scrutiny, thousands of lawsuits against vaginal mesh manufacturers have surfaced, alleging the device makers did not adequately warn patients of potential risks or adverse side effects.