Initial Case Pool Selections for Mirena IUD Lawsuits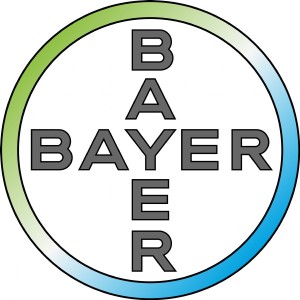 The first Mirena IUD lawsuits of some 2,000 facing the contraceptive manufacturer Bayer, will soon try out their legs in early trials in a New Jersey state court.
This initial small batch of pending cases will allow attorneys for both sides to gauge juries' responses to evidence and testimony that will reappear in future litigation.
Mirena IUD complaints allege severe injuries
The small, T-shaped, plastic insert marketed to women of childbearing age as low-cost, hassle-free, removable birth control—the Mirena intrauterine device (commonly known as an IUD) is said to prevent pregnancy for up to 5 years when a doctor removes it—has given rise to the complaint that the device is defective. Specifically, plaintiffs allege that the Mirena IUD caused perforations of the uterus, traveled to other parts of the body (in some cases causing pregnancy) or caused other internal injuries.
More than 800 Mirena lawsuits are pending in New Jersey state court, where they are set for trial in centralized, multi-district proceedings before Superior Court Judge Brian R. Martinotti of Bergen County. (New Jersey is also where German manufacturer Bayer headquarters in the United States.)
In an order issued last month, Judge Martinotti has placed some parameters around the process of selecting an "Initial Disposition Pool" that likely will consist of 16 cases (8 from Bayer, 8 from prosecution): plaintiffs selected must participate in these proceedings; they can with good cause re-file their complaints or drop their case; but if any of the selected do the latter (that is, drop their case rather than moving forward), the defendant Bayer will have first dibs on selecting a new case in its place. This initial pool of cases will undergo investigation and preparation for the first state court Mirena trials in New Jersey sometime in late 2015.
Since 2000, reportedly more than 70,000 adverse events have made their way to the U.S. Food and Drug Administration (FDA) involving the Mirena, including at least 5,000 cases alleging the device migrated in the body and 1,322 reports of uterine puncture wounds.
Mirena IUD litigation heats up, prompting Bayer defense
Bayer Healthcare has good incentive to contend plaintiffs' allegations, arguing (as it has) that the device comes with clear warnings about risks associated with the IUD, including perforation: the Mirena IUD has become the new goddess of birth control since its introduction in 2000, and the German pharmaceutical giant has made over a billion in profits as a result. By 2010, about 2.1 million U.S. women were using some form of IUD, the highest level since the 1980's; among them, the Mirena ranks high in popularity.
In addition to the New Jersey state court litigation, Bayer also faces more than 500 cases that have been centralized in the federal court system before U.S. District Judge Cathy Seibel in the Southern District of New York, as part of a Multidistrict Litigation (MDL).
Failure to settle Mirena these lawsuits could result in years of costly litigation for the drug maker—harkening back to the last time IUD's fell out of grace in the 1970's, with the infamous Dalcon Shield that bankrupted its manufacturer.