Actos MDL Judge Rules Takeda Intentionally Destroyed Documents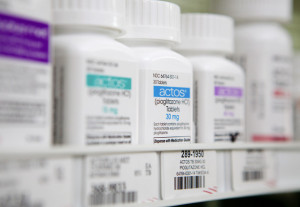 In a June 20 memorandum and ruling issued by the honorable Rebecca Doherty, the federal judge stated that ample evidence indicates that Takeda Pharmaceuticals, maker of Actos, has acted in bad faith during litigation by intentionally destroying key documents pertaining to bladder cancer risks.
The Japanese-based pharmaceutical company is currently defending its blockbuster diabetes drug in more than 3,000 Actos lawsuits brought by injured patients throughout the United States.
Owing to the similarity of allegations among claimants, cases that had been filed in federal courts were centralized before Judge Doherty in the Western District of Louisiana as multidistrict litigation (MDL no. 2299)
3,000 Actos lawsuits filed against Takeda
MDL proceedings are often utilized as a means of conserving judicial resources and avoiding conflicting rulings among personal injury/product liability lawsuits filed against a common defendant.  Since its formation in 2011, Actos multidistrict litigation has continued to expand, as more plaintiffs argue that Takeda failed to properly warn about bladder cancer risks despite prior knowledge about the dangerous side effects of its medication. By coordinating pretrial matters in a single court, both parties may share in discovery proceedings, which typically conclude with a series of bellwether trials that serve as litmus tests for future cases to come.
The judicial ruling was issued several months after Doherty determined that Takeda's attorneys had conducted themselves improperly during the first bellwether Actos trial and had also failed to preserve vital evidence.
As stated in the ruling, the court finds that Takeda had a duty to preserve crucial information, but that Takeda "intentionally deleted the information, and that Takeda did so with bad faith." Takeda is also admonished for its "willful abuse of the judicial process" and for including witnesses with little understanding of the company's actions and procedures to complicate matters even further.
The Plaintiffs Steering Committee posited that the deposed Takeda witness was nothing more than a "hired gun" whose sole aim was to stop key evidence from being released by a magistrate judge. "Only one witness was selected by Takeda and presented as the designated representative of Takeda and that witness had no personal or first-hand corporate knowledge of any kind of any of the topics about which he was questioned," stated U.S. District Judge Doherty.
$9 billion judgment in first MDL Actos cancer trial
The first bellwether in MDL 2299 to go before a jury was the case of Terrance Allen. The Actos verdict made headlines when Takeda was ordered to pay a $9 billion punitive damages award, the seventh-largest in U.S. history. This was on top of $1.5 million in compensatory damages awarded to the plaintiff, who contended that Actos exposure was the direct cause of his bladder cancer.
Legal counsel for the defendants Takeda and distributor Elli Lilly say they intend to appeal the jury verdict, which was rendered in March of this year. "Takeda respectfully disagrees with the verdict and we intend to vigorously challenge this outcome through all available legal means, including possible post-trial motions and an appeal," said Kenneth D. Greisman, senior VP and Takeda general counsel in a press release.
Allen is just one of hundreds of Actos users who claims that Takeda knowingly and negligently withheld side effects warnings, despite mounting evidence of Actos and cancer risks. In addition to the Actos MDL in Louisiana federal court, litigation has also been centralized in California and Illinois state courts as part of mass tort proceedings.