Actos Multidistrict Litigation & Class Action Lawsuits
Patients who have been injured by the type 2 diabetes drug Actos have several options for recovering damages. Actos litigation is currently proceeding in various courts around the country, at both the state and federal level. Most of the time, patients file their own lawsuits to bring claims against manufacturer Takeda Pharmaceuticals, but sometimes they may also band together to share the costs of legal proceedings.
Approved by the FDA in 1999, Actos was prescribed to help diabetics control blood sugar levels. However, scientific studies and adverse events reported by patients linked long-term use of the medication to an increased risk of bladder cancer. Since Takeda failed to inform consumers and doctors about the potential risks on their Actos product labels, patients feel they were unfairly misled as to the benefits and dangers of the drug. Many who have joined Actos litigation claim that had they known of the connection between Actos and bladder cancer and other serious complications, they would have sought out safer alternatives for the treatment of their Type II diabetes.
Patients may recover damages in two types of lawsuits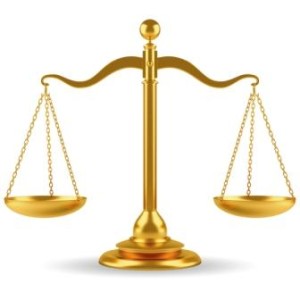 Victims suffering from alleged Actos injuries have two basic legal options: filing individual complaints or joining an Actos class action lawsuit.
In an individual Actos lawsuit, the plaintiff levels charges against the drug manufacturer, and seeks compensation for injuries allegedly suffered as a result of taking the medication. The case proceeds through state or federal court, with any successful settlement negotiation or jury verdict delivered to the plaintiff.
In an Actos class action lawsuit, a group of plaintiffs files a single complaint against a common defendant, Takeda, with all members of the class alleging similar injuries and bringing the same claims, such as failure to warn, breach of warranties, and defective design. All members of the class must show that they have suffered similar injuries as a result of the same drug.
Class action cases are usually represented by one plaintiff or a small group of plaintiffs who act on behalf of the rest of the group. This representative files the lawsuit, and awaits the court's decision on certification. Once the court agrees that all members of the class have similar complaints, and that the claims warrant a single lawsuit, the action is allowed to proceed.
Any damages recovered through a successful settlement or jury award are split among all members of the class, and all litigation expenses are typically shared. Though an Actos class action lawsuit may be less expensive in the short-term, it typically results in lower individual rewards at the end of the trial, depending upon how many people filed the claim.
State and federal Actos litigation
Once a plaintiff, represented by an Actos lawyer, has filed one of the above types of lawsuits, the case may then proceed at the state or federal level. Personal injury claims, such as those in an Actos lawsuit, are typically filed at the state level. Residents of California, for example, may file their claim against Takeda in California state court. If the plaintiff in the case is seeking over $75,000 in damages, which is often the case in Actos litigation because of the expense associated with bladder cancer, he or she may file in federal court, or U.S. District Court. These lawsuits also require that the plaintiff reside in a different state than the defendant.
State mass tort and federal multidistrict litigation (MDL)
Once a plaintiff has filed a state or federal claim, that case may become part of one of the following:
State mass tort (or multi-county litigation)
Federal multidistrict litigation (MDL)
Both of these types of litigation combine lawsuits together into one court for more efficient pre-trial proceedings. A state mass tort (which is sometimes called multi-county litigation) brings together all cases filed in the state that allege similar injuries against the same defendant into one central court, where one judge manages the docket.
As in an Actos class action lawsuit, the plaintiffs or defendants must ask the state Supreme Court permission to proceed with a mass tort. If the court agrees, all Actos lawsuits in the state will be consolidated, increasing efficiency, saving judicial resources, and reducing the risk of inconsistent rulings. Unlike a class action, however, each case will ultimately be decided on an individual basis.
Multidistrict litigation functions in much the same way, only it takes place at the federal level. Plaintiffs and/or the defendants ask the U.S. Judicial Panel for Multidistrict Litigation (JPML) permission to form the MDL. If the panel agrees, they consolidate all Actos federal cases filed across the country into one court for efficiency in all pre-trial processes. Each case retains its individual nature.
Centralizing Actos litigation such as that which occurs in a mass tort or MDL can eliminate repetitive discovery and presenting evidence multiple times. It creates more consistency and can also encourage the defendants to negotiate settlements in some cases, particularly if the judge sets up mediation or otherwise encourages the parties to join Actos lawsuit settlement talks. Even if some cases go to trial, the outcome of the first few may affect how quickly the others are resolved.
Current status of Actos litigation
At present, Actos litigation involves the following consolidated legal proceedings:
California mass tort—established January 4, 2012, and proceeding under the guidance of Judge Kenneth R. Freeman in Los Angeles
Illinois mass tort— created on February 24, 2012, and proceeding under the guidance of Judge Deborah Dooling in Cook County
Louisiana MDL— formed on December 29, 2011, and overseen by Judge Rebecca F. Doherty in the Western District of Louisiana
The first Actos lawsuit to go to trial took place in California. The case was brought by Jack Cooper who took Actos for over four years and was later diagnosed with bladder cancer. That trial resulted in a $6.5 million verdict for the plaintiff in April 2013, but the verdict was later vacated by the court. Manufacturer Takeda had filed motions to keep the jurors from hearing testimony that Actos caused the plaintiff's cancer, and on May 1, 2013, the court granted the motion and dismissed the case. The plaintiff plans to appeal the post-verdict decision.
The Illinois mass tort continues to gain new Actos lawsuits. Some pending cases include:
A California man filed a lawsuit in Illinois claiming that his bladder cancer diagnosis is a direct result of his Actos use for just 1-1/2 years. The plaintiff claims that Takeda failed to warn of dangerous Actos side effects.
Illinois resident Carl Trump filed a complaint alleging that after taking Actos for an extended period of time, he suffered Actos-related bladder cancer.
Felix Quintanilla, a Texas resident, joined Actos litigation in Illinois state court claiming that after he ingested the drug for the long-term maintenance of his Type 2 diabetes, he developed bladder cancer.
Over 2700 cases are proceeding in the Actos MDL (Pioglitazone Products Liability Litigation No. 2299), where the first bellwether trial concluded in March 2014 with a massive $9 billion verdict against Takeda and Eli Lilly. Plaintiff Terrence Allen, who blamed Actos for his bladder cancer, and blamed Takeda for knowingly withholding the drug's risks from U.S. consumers, was awarded an additional $1.5 million. Takeda has indicated it will challenge the verdict through appeals, and that Actos remains a viable and effective treatment for type 2 diabetes.