FDA to Assess Health Risks with Low T Drugs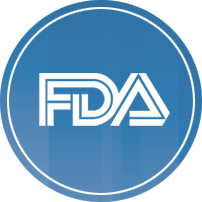 Amid growing concerns over adverse testosterone side effects, U.S. health regulators have scheduled a joint advisory committee meeting this fall to review potential health risks of Low T supplements. According to the FDA, the agency has requested that the Drug Safety and Risk Management Advisory Committee and the Bone, Reproductive and Urologic Drugs Advisory Committee convene on September 17 to further evaluate testosterone risks and determine if regulatory measures are needed.
Testosterone replacement products such as Androgel, Axiron, Testim, and Androderm – which are marketed to men who suffer from Low T levels – have been linked to an increased risk of heart attack, stroke and sudden death in at least two published studies. Low T drug sales have skyrocketed in recent years, becoming a $2 billion dollar industry in the United States.  Testosterone therapy is often prescribed to men without proper blood testing for hypogonadism  – the only medically indicated reason to take testosterone replacement therapy — these supplements are promoted for their ability to boost sex drive, reduce fatigue, improve mood levels and help aging men reclaim the vitality of their 20s and 30s.
Advisory committees to review testosterone side effects & risks
As part of the joint Advisory Committee meeting this September, health experts are expected to analyze what conditions and factors doctors should review before prescribing testosterone therapy to a patient.  Their decision will likely impact future actions by the FDA, whether the agency decides to update warning labels regarding testosterone and heart attack risks or issue another drug safety communication for consumers and the medical community.
This past February, the agency announced it was investigating the risk of cardiovascular injury, stroke and death in men exposed to FDA-approved testosterone products, and cautioned physicians to consider whether the benefits of Low T products would exceed the potential risks of treatment. This announcement came on the heels of two notable studies, in which researchers found an increased heart attack risk in men who took testosterone therapy.  One study, published in the medical journal PLoS One, suggested that Low T supplements increased the chance of heart attack in men age 65 and older regardless of prior health, and doubled the risk of cardiovascular injury in younger men who had a previous history of heart disease.
Testosterone-induced heart attacks are alleged in several product liability lawsuits filed against the manufacturers of Androgel and other makers of Low T supplements. Charges of failure to warn, negligence and breach of warranties are leveled in Androgel lawsuits filed against AbbVie Inc. and Abbot Laboratories.
FDA has yet to issue testosterone black box warning
In light of damning research and escalating litigation, consumer watchdog group Public Citizen has asked health regulators to create stronger warnings about testosterone risks by ordering a black box label on all products. However, the FDA has responded that further safety reviews are necessary before such regulatory measures can be taken.
The founder of Public Citizen, Sidney M. Wolfe, MD., responded to the FDA's rejection with the conclusion that "the FDA is more willing to further delay any important safety warning about heart attacks and strokes, partially in deference to the doctors and drug companies who are so enthusiastic about dispensing and selling these products."  Dr. Wolfe suggested that Canadian health regulators are more concerned about their residents' health by advising health care providers and patients about TRT risks through updated product labels.
The consumer watchdog chief went on to say that the FDA needs" new, more public health-oriented leadership."