Did Pradaxa Manufacturer Withhold Bleeding Data?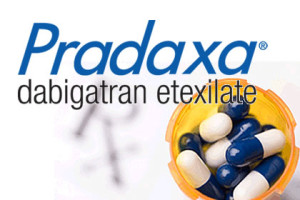 According to a new report, an investigation by the British Medical Journal suggests that manufacturer Boehringer Ingelheim withheld evidence of Pradaxa bleeding events from government regulators. Without access to the undisclosed drug risk information, the Federal Drug Administration (FDA) and foreign regulators approved the use of dabigatran to prevent strokes on the basis that it did not require monitoring. Pradaxa bleeding ultimately led to the death or serious injury of patients all across the country.
Pradaxa bleeding events at the center of lawsuits
When a patient uses an anticoagulant, there is an inherent risk of internal bleeding. What makes Pradaxa considerably more dangerous than its competitor, warfarin (Coumadin), is that Pradaxa bleeding events cannot be stopped once started. When a patient experiences internal bleeding related to warfarin use, the bleeding can be stopped with a shot of Vitamin K; no similar reversal agent exists for Pradaxa.
Because there is no effective way to stop Pradaxa bleeding, the risk of serious injury or death is greater than with other blood thinners. Injured users and their family members began filing personal injury lawsuits against its manufacturer in 2012. Since then, the number of Pradaxa lawsuits has climbed into the thousands. Some of the allegations against the drugmaker state that Boehringer hid the risks of internal bleeding, failed to research proper dosing, and failed to require instructions for care during a patient's use of the drug.
Latest investigation shows need for monitoring and dose regulation
The FDA approved Pradaxa for use in 2010. Some of its approved uses include prevention of stroke and treatment of atrial fibrillation and deep vein thrombosis. Pradaxa has been heavily marketed based on the manufacturer's claims that it is a relatively goof-proof drug – patients taking it do not need to be monitored closely during use. However shortly after Pradaxa arrived on the market, users began reporting excessive and unstoppable bleeding as one of the undisclosed Pradaxa side effects.
According to the British Medical Journal's report, Boehringer failed to disclose that patients do fare better when their plasma levels are monitored during treatment. Pradaxa patients also benefited from adjusted doses to make sure the drug maintains a safe level. Internal documents that Boehringer produced during litigation included calculations of how many Pradaxa bleeding events could be prevented by regulating patient dosages.
According to Boehringer, it did not disclose the results because they did not predict patient outcomes. But internal discussions between Boehringer employees suggest that the research results were hidden because they could hurt sales. For example, in one document, an employee whose name was redacted stated, "This may not be a onetime test and could result in a more complex message (regular monitoring) and a weaker value proposition."
Manufacturer settled 4,000 Pradaxa bleeding lawsuits
Pradaxa lawyers filed claims in both state and federal courts across the country. The federal Pradaxa lawsuits were consolidated in multi-district litigation United States District Court for the Southern District of Illinois and are overseen by Judge David R. Herndon.
Boehringer announced in May 2014 that it had agreed to pay $650 million to settle approximately 4,000 of the U.S. lawsuits over Pradaxa injuries. The settlement encompasses lawsuits at both the state and federal levels. The settlement amounts averages out to about $1,6000 per plaintiff.