Hiring a Qualified Pradaxa Lawyer
Touted as a better, more convenient alternative to competitors, anticoagulant Pradaxa has been the subject of controversy because some patients have experienced life-threatening hemorrhaging and bleeding events, and even death, while being treated with the drug. Unlike competing anticoagulants, there is no ready antidote to uncontrolled Pradaxa bleeding. Manufactured by Boehringer Ingelheim, Pradaxa is prescribed to reduce the risk of stroke and blood clots in people with atrial fibrillation not caused by a heart valve problem.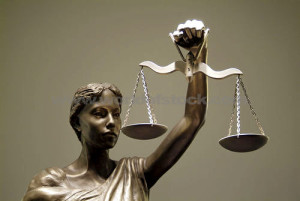 In the wake of Pradaxa-related complications, many injured patients and surviving family members have sought help from a Pradaxa lawyer. A qualified attorney can help injured parties navigate the complicated legal system. If a Pradaxa attorney agrees to represent you, he or she will work to show that Boehringer Ingelheim acted against the best interest of the public by manufacturing a dangerous drug, and by failing to sufficiently warn patients and doctors about the risks they were facing.
A Pradaxa lawyer will seek to secure damages on the plaintiff's behalf to cover the cost of past, present, and future medical bills, loss of wages, pain and suffering, loss of consortium, and other consequences of the plaintiff's injuries.
Lawsuits filed over Pradaxa injuries have claimed that manufacturer Boehringer Ingelheim initially failed to warn consumers and the medical community that no reversal agent existed to counteract hemorrhaging from Pradaxa. Plaintiffs also allege that the company failed to perform adequate safety testing prior to petitioning for FDA approval.
In the drug's first five months on the market (October 2010-March 2011), the FDA recorded 932 "Serious Adverse Event (SAE)" Medwatch reports; 120 of those reports involved patient death. In 2011, a total of 500 deaths were linked to the anti-clotting medication.
What a Pradaxa lawyer can do for you
A qualified product liability attorney can represent injured clients by doing the following:
Fight big pharma: Going toe-to-toe with a major pharmaceutical company like Boehringer Ingelheim is no small challenge. Defendants in these cases have enormous financial and other resources to leverage against individual plaintiffs; however, consolidated litigations in both state and federal courts, as well as class actions, provide opportunities for plaintiffs to pool resources and streamline pre-trial processes. An experienced attorney will advise you as to best option for reaching a successful and timely resolution to your case.
Pretrial preparations: An experienced lawyer will conduct discovery, depose witnesses, and collect other evidence to support your case. Look for an attorney or law firm experienced in dealing with the specialized medical knowledge involved in drug or medical device litigation.
Negotiate settlements: In some cases, drug companies choose to settle lawsuits out-of-court. Your Pradaxa lawyer should make no settlement decisions without your input, but instead keep you comprised of all settlement negotiations and any offers that the defendant company may have put on the table. A lawyer familiar with the history of Pradaxa litigation will advise you as to how a settlement offer compares to damages that other plaintiffs have received.
Try your case: If your lawsuit goes to court, your lawyer will be responsible for arguing your case before a judge and jury. This involves presenting evidence, questioning witnesses, and creating a convincing argument for the defendant's liability. Look for a lawyer with a positive track record in winning favorable jury verdicts (or pre-trial settlements) in similar cases.
5 tips for finding the right lawyer
Hiring the right Pradaxa attorney is not as simple as perusing your local Yellow Pages. Here are a few things to keep in mind before hiring a lawyer:
Choose experience: When you're fighting against a major pharmaceutical company, you need a lawyer with experience in Big Pharma litigation. You also want someone with a solid reputation – a lawyer whose name and reputation tells the counsel for Boehringer Ingelheim that you mean business.
Seek competence: Choose an established track record over big promises. There are no guarantees when you're up against a major pharmaceutical company, so a competent lawyer won't make huge promises. Choose an attorney who presents a realistic portrait of your legal options and possible outcomes. A quality lawyer will advise you as to the pros and cons of filing litigation, and leave the final choice to you and your family.
Be efficient: Thousands have allegedly been injured from blood-thinning drug Pradaxa, which means that major litigation is looming. Choose an attorney who understands consolidated litigation (MDL, mass tort, etc.) and can handle your case efficiently, in conjunction with other lawyers.
Get comfortable: You need to feel comfortable with your lawyer. You will be sharing medical records, traumatic experiences, and personal feelings as your build your case, so it is important to choose an attorney who you trust.
Find a lawyer who works on contingency: A reputable Pradaxa lawyer will work on a contingency basis, meaning you don't pay a cent until you win your case or reach a settlement. This eliminates any risk to you: if you don't win, you don't pay.
Common allegations brought by Pradaxa lawyers on behalf of injured plaintiffs
Most Pradaxa lawsuits establish similar allegations against manufacturer Boehringer Ingelheim. On behalf of injured plaintiffs, Pradaxa attorneys often bring "causes of action" against the defendant manufacturer that include strict liability, failure to warn, design defect, negligence, negligent misrepresentation and/or fraud, breach of express and implied warranty, negligence per se, and fraudulent concealment.
Some common allegations in Pradaxa lawsuits include:
That Pradaxa causes uncontrollable gastrointestinal hemorrhaging, brain hemorrhaging, bleeding from the gums or nose, heart attack, and/or death.
That Boehringer Ingelheim failed to warn that there is no readily available reversal agent for bleeding caused by Pradaxa.
That the company engaged in improper or misleading marketing practices.
That the manufacturer did not perform sufficient pre-market safety testing.
That Boehringer Ingelheim failed to provide adequate warnings of the risks related to its anticoagulant.
That the manufacturer failed to warn the public or the medical community that Pradaxa bleeding could be fatal.
Recent events in Pradaxa litigation
On August 8, 2012, the U.S. Judicial Panel on Multidistrict Litigation (JPML) consolidated federal Pradaxa lawsuits into multidistrict litigation (MDL). As part of MDL No. 2385, qualifying federal litigation against Boehringer Ingelheim is consolidated under Judge David R. Herndon in the U.S. District Court for the Southern District of Illinois. At the time of its formation, just 21 lawsuits were included in the Pradaxa MDL. However, that number has quickly grown, and by January 2013, approximately 120 cases had been consolidated. Experts believe the MDL may eventually consolidate thousands of lawsuits.
Up next for litigation
Soon after the MDL formation, Judge Herndon established a case management plan. Included in the plan are orders to appoint a squad of attorneys to represent both the prosecution and the defense in future hearings and case status conferences. These lawyer teams will also manage settlement negotiations, which are expected to commence in August, 2013.
The first Pradaxa MDL bellwether trial – the first case to be tried in the MDL – is set for August 2014. Four total plaintiffs will be chosen for bellwether trials, which are slated to begin every six weeks following the first case.