Takeda Seeks New Trial After $9B Actos Lawsuit Verdict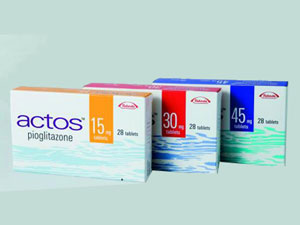 Drug giants Takeda Pharmaceuticals and partner Eli Lilly say that a jury acted with passion and prejudice, rather than reason and evidence, to grant an award of $9 billion to a married couple in a landmark Actos bladder cancer lawsuit verdict.
In April, after only a few hours of deliberation, a jury awarded the plaintiffs, Terrance Allen and his wife, $1.5 million in compensatory damages and a staggering $9 billion in punitive damages in the first of 3,000 Actos lawsuits pending in the federal court system.
Mr. Allen had been taking Actos, a Type 2 diabetes drug for several years when he was diagnosed with bladder cancer. The Allen's verdict came in the first in a series of "bellwether" cases scheduled in the federal courts to help the parties gauge how juries may respond to similar evidence and testimony that will be offered in other Actos cases.
Actos lawsuit results in $9 billion damage award for plaintiff
The $9B in punitive damages, which are intended to punish a defendant for what a jury feels is particularly egregious behavior, is the seventh largest punitive award in U.S. history and the highest ever in a pharmaceutical product liability lawsuit. The plaintiffs' attorneys argued successfully that Takeda and Eli Lilly recklessly endangered the lives of unwitting patients for profit by failing to be forthright about the risks of bladder cancer they knew to be true when using Actos.
Takeda damaged its own position in the jury's eyes by acting in bad faith, according to U.S. District Judge Rebecca Doherty, who is presiding over all federal Actos bladder cancer lawsuits. She informed the jury that Takeda was found during pre-trial discovery to have either accidentally or intentionally destroyed evidence relevant to the cases, referred to as "spoliation." As a result, Judge Doherty allowed testimony to be presented to the jury that, in fact, Takeda set out to deceive the court even before the trial started.
The plaintiffs' attorneys provided damning testimony and evidence to the jury that suggested that Takeda Pharmaceuticals engaged in a successful deception for years to hide the drug's links to bladder cancer. They presented internal memos and communications that Allen's attorneys said revealed the drug maker's efforts to keep the public unaware of the dangers of Actos.
Takeda seeks reversal of Actos bladder cancer lawsuit verdict
On June 27, attorneys for Takeda filed post-trial motions seeking a new trial suggesting that the magnitude of the award could not have been based on evidence alone.
They said in their motion that Takeda and Lilly are entitled to a new trial because the "…jury's multi-billion dollar punitive damages awards are unconstitutional and so excessive as to per se demonstrate passion and prejudice."
Takeda also claimed that the court should not have given the jury instructions to consider Takeda's spoliation of evidence and that Takeda had no legal duty to preserve the evidence that was destroyed. They maintained that Takeda had no idea it would face bladder cancer lawsuits over Actos side effects before the summer of 2011. However, Judge Doherty determined that Takeda knew about potential bladder cancer litigation dating back as far as 2002.
Study shows Takeda's biggest money-maker is a cancer risk
Actos (pioglitazone) was approved by FDA to treat Type 2 Diabetes in July, 1999. It is Takeda Pharmaceuticals' best-selling drug, with sales of $3.4 billion last year.
However, in a five year study that was undertaken by Takeda, researchers found that the risk of bladder cancer increased the longer patients were on the drug. After 24 months, the increased risk of bladder cancer reached statistical significance as well as in patients with high cumulative exposure to Actos. Since those concerns became public, thousands of lawsuits have been filed against Takeda for failure to provide sufficient warnings to consumers and physicians of the cancer risks.