Januvia Cancer Lawsuit Claims Drug Company Concealed Risk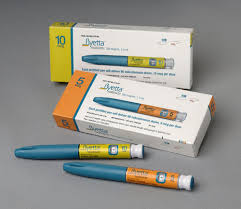 Yet another Januvia side effects lawsuit has been joined to Multi District Litigation (MDL) now proceeding against Merck and other makers of a controversial new class of incretin mimetics drugs allegedly linked to pancreatic cancer. The MDL, which was consolidated last year in the Southern District of California (San Diego), represents hundred of claims by patients who say their use of the drug Januvia (sitagliptin) and/or other related incretin mimetics gave them pancreatic cancer.
Another pancreatic cancer lawsuit against Januvia
Dara Goldstein has filed this latest complaint against the drug company Merck and Merck's allegedly defective product Januvia, saying her late husband Samuel Goldstein contracted pancreatic cancer and died because of taking Januvia.
The plaintiff contends in Goldstein vs. Merck Sharp and Dohme Corp. that her deceased husband took Januvia from February 2008 until March 2011, and that this period of taking Januvia was long enough to render her husband seriously ill and fighting for his life—a battle which Samuel Goldstein would go on to lose.
Now Goldstein is claiming compensation for "wrongful death" and "relief for survival" in the aftermath of her husband's death. She claims Merck should be held liable for failing to warn patients of the dangers of Januvia and incretin mimetics therapies, and for showing negligence in designing a defective drug in the first place. Goldstein also seeks monetary restoration for punitive damages and loss of consortium (loss of marriage).
Studies show link between incretin mimetics and pancreatic cancer
Recent scientific findings add fuel to Goldstein's and others' claims of incretin mimetics-caused pancreatic cancer. In a study conducted by the University of California, Los Angeles (UCLA), a team of researchers headed by Dr. Peter Butler, director of the Larry L. Hillblom Islet Research Center, saw a six-fold jump in patients' risks of pancreatic cancer, upon the introduction of Januvia. The study, published in the journal Gastroenterology, investigated data on adverse events associated with Januvia that had been collected by the U.S. Food and Drug Administration (FDA) during the period of 2004-2009.
Alarmingly, researchers found that just as risks for pancreatic cancer go up when taking Januvia, the actual incidence of pancreatic cancer in a population of patients taking Januvia nearly triples. The study also found that Byetta (exenatide), another drug in the same incretin mimetics family, may contribute to thyroid cancer.
This latest study only builds on earlier findings published in the 2009 issue of Diabetes—findings that associate incretin mimetics with pancreatitis (or inflammation of the pancreas), which can be a precursor to pancreatic cancer.
Januvia—how it works and unanswered questions
Januvia works by helping to produce the hormone glucagon-like peptide 1 (GLP-1), which in turn stabilizes blood sugar levels in persons with Type 2 diabetes.
Because Januvia and incretin mimetics therapies are still quite new, Butler warned in an interview with USA Today that "they're the ones we know least about," going on to explain that "when new drugs come out, the long-term side effects of these drugs are not well understood."
So far Merck and other makers of pharmaceuticals similar to Januvia have been insisting their drugs are safe for use. In a statement, Merck stood by its product, saying "millions" of people around the world take Januvia for diabetes.