Byetta & Januvia Linked to Pancreatitis
Type 2 diabetes drugs Januvia and Byetta may double a patient's risk for developing acute pancreatitis, according to new research published in JAMA Internal Medicine. Using a population-based study group, the research examined whether Januvia (sitagliptin phosphate) or Byetta (exenatide) exposure were linked to a greater incidence of acute pancreatitis – a condition with high mortality rates. Lead author Sonal Sing, M.D. of Johns Hopkins University said, "This is the first real study to give an estimate of what the risk is… Until now we just had a few case reports."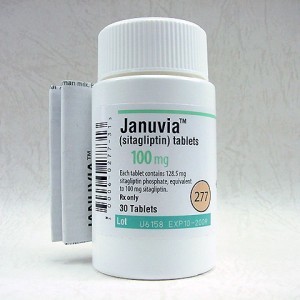 The popular diabetes medications that are designed and manufactured by Merck (Januvia and Janumet) and Bristol-Myers Squibb/ Eli Lilly (Byetta) have been blamed for pancreatitis in diabetics before, but the latest JAMA research offers concrete risk factors – giving injured patients more credence to their claims. Beyond the threat of acute Januvia pancreatitis, the disease also heightens the risk for pancreatic cancer. In 2011, the FDA was inundated with more than 200 reports of pancreatitis linked to Januvia – and in some cases, the disease proved fatal.
Pancreatitis overview
Pancreatitis is defined as inflammation to the pancreas – an organ responsible for producing digestive enzymes and hormones that regulate blood sugar levels. The condition can manifest in two forms: acute or chronic. Acute pancreatitis occurs suddenly and can persist for several days, while chronic pancreatitis can last for months or years, and typically follows an acute episode.
The primary symptoms of pancreatitis are:
Abdominal pain that radiates to the back
Swollen or tender abdomen
Pain in the abdomen that worsens after eating
Fever
Nausea
Vomiting
Clay-colored stools
Unexplained weight loss
Increased heart rate
Chronic indigestion
Reports of pancreatitis linked to Januvia and Byetta are most often acute – meaning that symptoms appear suddenly and without warning. Between 2006 and 2009, the FDA logged 88 post-marketing cases of acute Januvia pancreatitis, including two cases of necrotizing pancreatitis. The agency asked Merck to revise its drug labels so that medical professionals were alerted to potential Januvia side effects and could monitor patients carefully for signs of pancreatitis after initiation or dose changes of sitagliptin or sitagliptin/metformin.
Diagnosis & treatment of pancreatitis
If a patient presents with symptoms of Januvia or Byetta pancreatitis, a doctor will perform a thorough physical examination that looks at heart rate, abdominal tenderness, blood pressure and temperature.
Other key tests that are used to diagnose pancreatitis include:
Laboratory tests that analyze blood and urine pancreatic enzyme levels
Complete blood count (CBC) and comprehensive metabolic panel
Abdominal MRI
Abdominal ultrasound
CT scan to detect pancreatic abnormalities
ERCP (endoscopic retrograde cholangiopancreatography) to examine the pancreatic and bile ducts
Endoscopic ultrasound
Tissue biopsy, where an ultrafine needle is used to remove a small sample for further study
Individuals who are diagnosed with acute pancreatitis are generally treated with IV fluids and pain medications, but in up to 25 percent of all patients the symptoms are so severe that hospitalization or ICU care is required. In the most critical cases, necrotized or infected pancreatic tissue will need to be surgically removed. Additional therapy may be indicated to remove gallstones, drain excess fluid that has accumulated in the pancreas, or remove blockages in the pancreatic duct.
The prognosis for most cases of acute pancreatitis is good, but others may develop into life-threatening situations.
Cases of pancreatitis with high mortality rates include:
Hemorrhagic pancreatitis
Those accompanied by heart, liver or kidney impairment
Necrotizing pancreatitis
Doctor Edwin A. M. Gale, professor of diabetic medicine at England's Southmead Hospital cautions that "all forms of pancreatitis, clinical or subclinical, predispose to carcinoma of the pancreas." Case-controlled studies published in the New England Journal of Medicine suggest that pancreatitis may be a precursor of pancreatic cancer, which has a five-year survival rate of just four percent.
FDA warns about Byetta and Januvia pancreatitis
On March 14, 2013, the FDA issued a safety communication regarding Byetta/Januvia and pancreatitis. The report was intended to alert both health care providers and patients about the potential link between incretin mimetics such as Januvia and Byetta and a higher rate of pancreatic inflammation and disease.
The 2013 Januvia drug safety communication stated:
"The U.S. Food and Drug Administration (FDA) is evaluating unpublished new findings by a group of academic researchers that suggest an increased risk of pancreatitis, or inflammation of the pancreas, and pre-cancerous cellular changes called pancreatic duct metaplasia in patients with type 2 diabetes treated with a class of drugs called incretin mimetics… The FDA previously warned the public about post-marketing reports of acute pancreatitis, including fatal and serious nonfatal cases, associated with the use of the incretin mimetic drugs exenatide and sitagliptin. A recently published study that examined insurance records also found the use of exenatide or sitagliptin could double the risk of developing acute pancreatitis."
Life-threatening side effects of Januvia & Byetta
Patients who are taking incretin mimetics to stabilize blood glucose levels and are worried about the potential for Januvia pancreatitis are advised to speak with their health care provider about the drug's latent risks. Later this year, the results of clinical trials that investigate the effect of incretins on heart function may also correlate this increased risk of pancreatitis. The National Institutes of Health is also looking into diabetes drugs like Januvia and Byetta and pancreatic cancers.
Patients who took Januvia or Byetta under the guidance of their physicians and developed acute pancreatitis may have grounds for recovering compensation in a product liability claim. Plaintiffs who have filed a Januvia lawsuit on counts of failure to warn, manufacturing defect and breach of warranties are demanding monetary damages for past, current and future medical costs associated with their pancreatic disease, lost wages, diminished earning capacity, and compensation for pain and suffering.