New Risperdal and Gynecomastia Study Fuels Lawsuits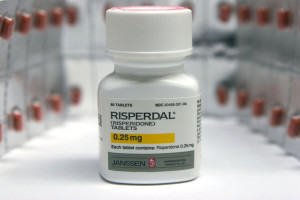 Middle-aged men who take Risperdal are 69 percent more likely to develop larger breasts (gynecomastia) than men who are not taking antipsychotic drugs, according to a new Risperdal and gynecomastia study published in the Journal of Clinical Psychopharmacology on August 6, 2014.
"There has been a lot of interest on the risk of gynecosmastia with Risperdal, mainly in adolescent boys, but also in older men. There have been reports to the FDA [US Food and Drug Administration] and case reports from academics," Dr. Etminan explained.
"So we wanted to see if there was actually a risk with Risperdal that is over and beyond the other antipsychotics. We do know that these drugs in general can cause gynecomastia because of the way they change the hormones in the body. But we weren't really sure whether Risperdal does it more than the others."
In their examination of 8,285 men with gynecomastia and 82,850 control subjects, Dr. Mahyar Etminan and colleagues found that Risperdal users were 40 percent more likely to develop male breasts — up to a 38D cup size — than users of Seroquel or Zyprexa. Researchers speculated that the higher prolactin levels in Risperdal may have been responsible for the hormonal changes that lead to an increase in breast tissue.
J&J settled first Risperdal lawsuit in 2012
The first Risperdal gynecomastia lawsuit was filed in 2008 by a 21-year-old male who had been prescribed the drug for a behavioral disorder when he was nine years old. According to the lawsuit, he had suffered terrible emotional distress and humiliation as the result of his unnatural breast development. Had the manufacturer tested the drug, and had his family and doctors been adequately warned of this side effect, he would have never taken the drug.
The plaintiff had to undergo surgery to rectify the damage done. Johnson & Johnson finally settled the suit for an undisclosed sum, just before the scheduled trial in 2012.
This spring, J&J settled a Risperdal male breast growth lawsuit with the state of Montana for $5.9 million. Though they admitted no wrongdoing, the state attorney general charged the company with unfair and deceptive marketing practices, concealing known side effects, and making misleading claims in their advertising materials. The money will go toward the state's Prescription Drug Abuse Prevention Program, mental health services and programs, ongoing consumer protection efforts, and reimbursement for Medicaid money spent on the product.
Similarly, J&J paid $158 million to the state of Texas, $327 million to South Carolina, and $258 million to Louisiana for defrauding Medicaid by promoting the drug for unapproved uses in children.
Federally, Bloomberg News reports that J&J officials have reached an agreement with the U.S. Justice Department to set aside $2.2 billion for Risperdal settlements involving claims that their antipsychotic drug was marketed for unapproved uses for children with bipolar disorder, autism, irritability, and aggression.
Status of Risperdal lawsuits
Approximately 463 Risperdal gynecomastia claims have been filed in Middlesex County, New Jersey before Judge Jessica R. Mayer as part of a multi-county litigation (MCL). At least five cases have been settled out of court so far, but there is no word on when the next batch of trials are slated to begin.
As of August 15th 2014, there were 699 Riserdal lawsuits filed with the Philadelphia Court of Common Pleas, awaiting consolidation as part of a federal multi-district litigation (MDL). It is likely that this motion will be granted in the near future, given the number of pending complaints and the similar charges brought by plaintiffs.
Claimants who become part of the Risperdal MDL may have the opportunity for their cases to be heard individually by an expert judge, as opposed to a class action lawsuit where all plaintiffs split winnings evenly, regardless of their expenses or suffering. A number of reputable Risperdal lawyers are specializing in this type of litigation nationwide.