Judge Orders Boston Scientific Mesh Lawsuits to Proceed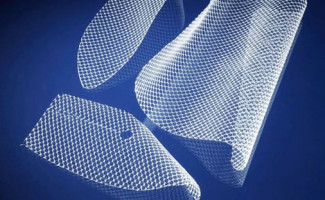 The judge presiding over thousands of lawsuits related to transvaginal mesh products has issued a pretrial order striking down the defendant's motion to separate five Boston Scientific mesh lawsuits that were consolidated for a single trial date in October.
The defendants filed the motion to "sever" the trials on August 11, in order that each trial could be heard by a different jury on different days.  Lawyers for Boston Scientific argued that the cases had individualized components that would render the use of the same jury inappropriate.  Following the plaintiff's response on August 15, Judge Joseph R. Goodwin rejected their arguments, concluding that "I am unpersuaded that the barriers suggested by defendants in a consolidated trial are insurmountable or will result in the prejudice suggested by Boston Scientific."
Each of the five lawsuits, which Judge Goodwin had previously consolidated as part of a single trial to take place on October 14 in Florida, concern Boston Scientific's "Pinnacle" line of mesh products.  A separate trial date established for 11 different Boston Scientific Obtryx Sling lawsuits is also scheduled for November 3 in West Virginia.
Boston Scientific mesh lawsuits consolidated
The five mesh lawsuits involving Boston Scientific Pinnacle products were consolidated into a single trial as part of a larger impetus to streamline the litigation process for transvaginal mesh (TVM) or sling lawsuits.  Boston Scientific is one of seven manufacturers involved in a massive number of TVM lawsuits that fall within Judge Goodwin's purview.  (The others are Bard, Ethicon, American Medical Systems (AMS), Coloplast, Cook Medical, and Neomedic.)  Whereas approximately 12,000 transvaginal mesh lawsuits have been filed against Boston Scientific, the lawsuits against all 7 manufacturers combined comprise over 60,000 cases.
In an effort to provide a more efficient conclusion to the many trials, the courts have established a multidistrict litigation (MDL) for each manufacturer in which all lawsuits will share the pretrial discovery process.  Preliminary ("bellwether") cases were scheduled for each vaginal mesh MDL to serve as precedent for subsequent cases and to encourage large scale settlements that would resolve all of the cases.
Judge Goodwin recently issued another pretrial order for the first of the MDLs, involving Bard TVM products, in which he established an abbreviated pre-trial discovery process, as well as another "wave" of lawsuits which he remanded back to their original jurisdictions.
Transvaginal mesh lawsuits involve similar allegations
Judge Goodwin was named the presiding judge in all seven of the MDLs due to the strong similarities of all cases involved.  TVM or pelvic mesh products were designed to treat pelvic organ prolapse (POP) or stress urinary incontinence (SUI).  However, plaintiffs allege that use of the products led to mesh erosion, organ puncture, chronic pain, nerve and tissue damage, infection, and other complications, some of which required surgeries (or multiple surgeries to treat.)
Based on data gleaned from scientific studies, the FDA issued an updated warning concerning the products that complications were not "rare." Studies also questioned whether the new mesh products were more effective than previous methods and products employed to treat POP and SUI problems.