Supreme Court Rules Brand Name Drug Makers Face Liability for Generics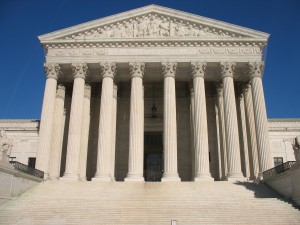 A recent decision by the Alabama Supreme Court may have far-reaching effects on litigation arising from prescription pharmaceuticals and their generic counterparts. In a 6-3 decision, the panel determined that manufacturers of the acid reflux drug Reglan could be held liable for failing to warn about the risks of using metoclopramide – Reglan's generic version.
The federal case had been brought by plaintiffs Vick and Danny Weeks who were suing five current and former drug manufacturers for injuries that Danny had purportedly suffered from many years of taking the generic version of Reglan. The claimant argued that the makers of brand name Reglan should be held legally accountable for his suffering because they had not adequately warned his physician about tardive dyskinesia and long-term use of metoclopramide.
The Alabama court's ruling answered a query posed by U.S. District Judge Mark Fuller, who asked the Supreme Court to clarify state legislation on whether brand-name drug makers could be held responsible for fraud or misrepresentation.
Legal liability in generic drug lawsuits
Associate Justice Michael Bolins opined that it was not unfair to hold the manufacturer of brand-name pharmaceuticals liable for warnings on a generic counterpart if the generic version maker simply copied warnings issued by the brand name company, a practice that is condoned by the U.S. Food and Drug Administration.
The Supreme Court ruling invited criticism from the Business Council of Alabama, whose president argued, "Allowing brand-name manufacturers to be held liable for harms allegedly caused by their competitors' products has the potential to once again make Alabama a hotbed for litigation and threatens the state's economy."
Pfizer subsidiary Wyeth – one of the defendants in the lawsuit – also denounced the ruling, adding that some 29 other courts are in disagreement with the decision. The company released the following official statement: "Those courts have recognized that subjecting brand-name manufacturers to perpetual liability for injuries resulting from generic products would stifle innovation, including the research and development of new life-saving medicines."
The plaintiffs' attorney countered that such a reaction was overblown and that the Supreme Court ruling was firmly rooted in law.
Justice Michael Bolins wrote that brand name drug makers are responsible for updating their product labels and packet inserts if new dangers or side effects become evident. However, generic drug companies aren't allowed to change these product labels, as they must mirror those of brand name drugs.
However, the chief justices clarified that these same legal principles of product liability would not apply to the maker of a power tool. "Nothing in this opinion suggests that a plaintiff can sue Black & Decker for injuries caused by a power tool manufactured by Skil based on labeling or otherwise," Bolin wrote.
Impact on Ocella birth control lawsuits
Wyeth and Pfizer aren't the only ones facing potential liability, as scores of other companies that produce popular brand name drugs may soon be headed to court to defend claims filed over generic version injuries. Ocella and Gianvi – generic versions of Yaz and Yasmin – have been the source of increasing litigation relating to blood clot complications such as pulmonary embolism and deep vein thrombosis.
In addition to thousands of Yasmin injury complaints, Bayer Healthcare may also have to defend Ocella birth control lawsuits that allege insufficient warnings were provided.
In 2011, the cholesterol-lowering medication marketed under the brand name Lipitor lost its patent protection, allowing generic atorvastatin to enter the market. Though approved by the FDA through a somewhat abbreviated process, generic Lipitor lawsuits allege Type 2 diabetes and other life-changing side effects.
In addition to numerous overseas companies that produce generic prescription drugs, some are made as "FDA authorized generics," which are deemed bio-equivalent, as Pfizer has done with Lipitor.