Testosterone Lawyers are Moving Forward with Coordinated Proceedings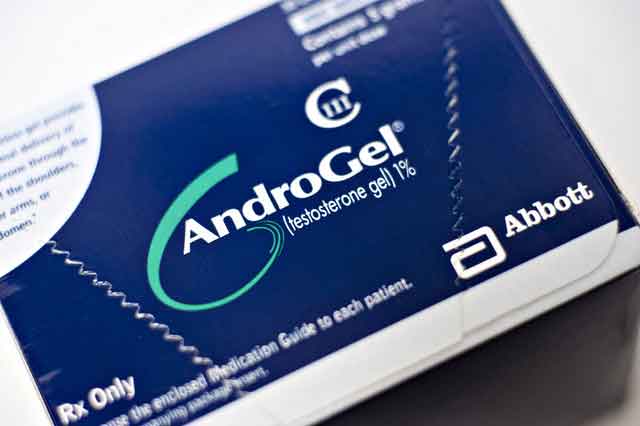 Coordination of testosterone lawsuits is underway and lawyers are currently working with the judge overseeing the consolidated litigation to determine pretrial proceedings. Plaintiffs in these lawsuits are alleging testosterone products led to serious side effects, including deep vein thrombosis (DVT), pulmonary embolism, stroke and heart attack.
The U.S. Judicial Panel on Multidistrict Litigation established the MDL for federal testosterone drug lawsuits in June, coordinating a growing number of cases that had been filed in federal courts across the country. Multidistrict litigation may be used to streamline early trial proceedings, preventing duplicate discovery and conflicting rulings from judges in different courts.
MDL involves multiple products, manufacturers
The testosterone MDL, which involves products from numerous Low T drug manufacturers, is being overseen by Judge Matthew F. Kennedy in the Eastern District of Illinois. Products involved in this coordination include AndroGel, Androderm, Axiron and Testrim. Defendants named include Eli Lily, Abbott Laboratories and AbbVie and Endopharmaceuticals.
On August 22, the first status conference was held for the MDL to discuss discovery issues and coordination of the increasing number of cases in state courts. The agenda was also used to schedule the next status conference, moving the coordination along for the benefit of both plaintiffs and defendants. The conference involved 33 lawyers appointed by Judge Kennedy to serve in leadership roles throughout the coordinated proceedings.
Studies reveal evidence of serious testosterone side effects
The MDL currently boasts around 200 lawsuits involving serious side effects associated with topical and injectable testosterone therapy. However, those involved in the litigation expect the number of testosterone lawsuits to continue to increase, particularly in light of 2013 study published in the Journal of the American Medical Association that suggested testosterone therapy could increase the risk of some types of cardiovascular events in older men with some pre-existing heart problems.
Another study, published in PLOSOne, found testosterone therapy, even in men with low testosterone levels, could double the chance of a heart attack in younger male patients with a predisposition to heart disease. Researchers also found a higher risk of heart attack in men over the age of 65, regardless of their history for heart or cardiovascular conditions.
Also in 2014, the FDA announced the agency is now reviewing cardiovascular risks associated with testosterone replacement therapy. The agency is asking healthcare professionals to report any side effects associated with testosterone products to the FDA so they can be more carefully tracked and evaluated. From that information, the agency may institute regulatory actions and new recommendations for consumers to protect them from possible testosterone side effects.
Testosterone drug MDL continues to progress
In the meantime, testosterone lawyers are busy preparing their cases for eventual trial. It is likely Judge Kennedy will use a precise process involving representatives for both plaintiffs and defendants that will select cases for early trial dates. Known as bellwether cases, these lawsuits may provide valuable insight into how juries will respond to evidence and testimony.
In some situations bellwether trials may also serve as a catalyst to prompt settlement negotiations between plaintiffs and defendants.
One of the recent cases involving Depo-Testosterone injections was filed in U.S. District Court for the Central District of California by Gonzalo Menendez. Menendez claims that after taking testosterone injections at the age of 39, he suffered multiple myocardial infarctions that increased his risk for heart attack and early death over his lifetime. Menendez further states that if he had known of the risks associated with the testosterone therapy, he never would have agreed to the injections.
He and his wife are now seeking damages from Pfizer, claiming the company withheld important safety information about their product.