Federal Judge Retains Jurisdiction over DePuy Hip Implant Lawsuit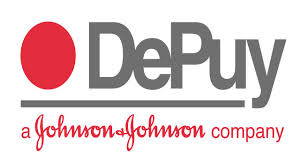 U.S. District Judge Robert C. Jones ruled on September 16 that a DePuy hip implant lawsuit would remain in Nevada federal court, after determining that a defendant medical device supplier had been fraudulently joined to the complaint. The case was originally brought by plaintiff William Martin, who was suing Zimmer, which allegedly manufactured a cementless Zweymuller hip prosthesis that Martin had implanted back in 2003.
Zimmer was dismissed as defendant in the complaint, but the plaintiff filed an amended lawsuit, in which he added DePuy Orthopaedics and a Nevada-based medical device maker known as Precision Instruments, Inc. as defendants. Because of lack of diversity due to the fraudulent joinder of Precision, the case was removed to federal court from Nevada's Clark County, where it was initially filed.
Amended Depuy hip implant lawsuit remains in federal court
According to Harris Martin, the Nevada judge has retained jurisdiction over the DePuy hip lawsuit, as it failed to identify which party sold or supplied the implant. Martin only claimed that the defendants were each involved in the stream of commerce for his purportedly defective artificial joint replacement.
Device maker Precision states that the company was not involved with the hip replacement component or stem that Martin received in 2003. In fact, the company's computer database indicates no records of selling a DePuy hip replacement or component to the plaintiff, and company principal Ron Emes claims he had no memory of attending Martin's hip implant revision surgery.
Evidence produced by Martin included a surgical record from the hospital where he had the DePuy hip explanted. The record showed that "Rep. Ron Emes DePuy" supposedly took the extracted hip implant at the request of the orthopedic surgeon. However, Judge Jones ultimately dismissed the claimant's evidence as hearsay, based on the fact that the surgery record was not authenticated per federal procedures.
Additional evidence produced by Martin was also discredited by the judge after he ruled that it failed to determine whether Precision provided the hip or stem at issue in the lawsuit.
"In summary, Defendants have produced an admissible declaration indicating no record of Precision having provided the hip/stem at issue under circumstances where a record should exist if Precision had provided it," wrote Judge Jones in conclusion. "[The] plaintiff has provided only anunauthenticated hearsay document indicating that Precision's representative was given the allegedly defective hip/stem after it was removed from Plaintiff."
Litigation against DePuy
DePuy Orthopaedics continues to face huge legal liabilities involving two of its hip replacement products – the ASR and Pinnacle implants. Individuals implanted with Pinnacle metal-on-metal hips have come forward with claims of chromium cobalt poisoning, intolerable pain and premature failure.
More than 6,000 claims involving the Pinnacle device are currently pending in the Northern District of Texas where the first bellwether trials are underway.
Following the DePuy ASR recall in August 2010, thousands of injured patients sought legal compensation, claiming debilitating injuries, exorbitant medical expenses and a diminished quality of life from the modular hip implant system. Fretting and metal corrosion at the hip-stem junction was the basis for the recall, which affected some 37,000 implants in the U.S. alone.
With litigation mounting across the nation, DePuy opted to form an ASR settlement program, earmarking at least $2.4 billion to resolve claims. DePuy hip lawyers are currently reviewing cases to determine if victims of DePuy hip complications have a valid legal claim.