Hiring a Qualified DePuy Hip Lawyer
Johnson & Johnson subsidiary DePuy Orthopaedics is one of the world's biggest manufacturers of orthopedic products, particularly for prosthetic hips. DePuy hip replacement systems are sold around the globe, and in the United States are some of the most widely implanted hip devices.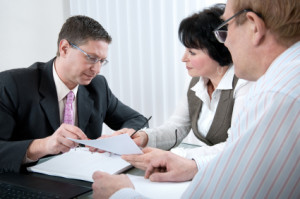 In recent years, however, three of the company's popular hip implants have been linked to severe complications, like implant loosening, early failure, and metallosis (heavy metal poisoning). These complications cause pain and discomfort, and can be so serious that early hip revision surgery – a more complex procedure with substantial recovery required – may be necessary.
The controversial and problematic hip implants are DePuy's ASR XL Acetabular total hip replacement system, the ASR Hip Resurfacing System, and the Pinnacle Acetabular Cup, a metal-on-metal implant. These hip devices owe their popularity in part to marketing claims of increased mobility, reduced pain and better compatibility with an active lifestyle – advertising that appealed to a younger demographic.
Instead of decreased pain and increased mobility, hip recipients soon began reporting intense pain, metal poisoning, implant loosening and other serious problems to the U.S. Food and Drug Administration (FDA). Thousands were forced to undergo painful revision surgery, which is linked with increased risk of infection, pain and adverse effects. DePuy implemented a voluntary ASR recall in 2010, affecting 93,000 patients worldwide.
In addition to unexpected pain and reduced mobility, patients were faced with additional medical bills, required treatments, lost wages and other financial and emotional damages. Many called a DePuy hip lawyer for assistance – help not only to cover immense hospital bills, but to recover a modicum of comfort and the active lifestyle they once enjoyed. The little things that will now only be possible through additional surgeries, physical therapy and determination. Read on to find out how to find the right DePuy hip attorney for you.
How a DePuy hip lawyer can help
A qualified attorney can make the difference between a failed argument and a successful lawsuit. When searching for a lawyer, here's what you should look for:
Experience fighting big pharma: DePuy is a multi-billion dollar company, and fighting such deep pockets is an imposing task. Your DePuy hip attorney should have experience fighting – and winning – against big pharma. You don't want to be the guinea pig case. Let an experienced lawyer guide you through the process, and advise you of the surest and fastest routes to success.
Organization and preparation: Mounting a strong case against DePuy takes a lot of paperwork. Your lawyer must be capable of deposing witnesses, reviewing the latest studies into DePuy hip devices, collecting medical histories and evidence from medical professionals, and generally establishing the burden of proof for your case. Pre-trial preparations are the most important part of your lawsuit; you need a lawyer with the proven ability to properly prepare.
Settlement negotiations: Major medical device manufacturers often choose to resolve lawsuits via out-of-court settlements. If DePuy approaches you to negotiate a settlement, you need a trustworthy attorney on your side. Your lawyer's job is to consult you every step of the way, explaining all offers, investigating your options, comparing your offer to recent settlements, and more. A DePuy hip lawyer should never make decisions on your behalf, but instead should counsel you on how to make your own decisions.
Jury trial experience: If you don't settle with DePuy, your case will go to court. Your attorney should have considerable experience arguing cases involving defective medical devices before juries. You want someone with a proven track record and a long list of successful cases.
Recent events in DePuy hip litigation
DePuy litigation is divided into two major categories: ASR lawsuits and Pinnacle cases. Claims involving ASR hip systems have been consolidated into MDL No. 2197 (multidistrict litigation), which is centralized in the U.S. District Court for the Northern District of Ohio, under Judge David A. Katz. Likewise, Pinnacle lawsuits have been consolidated into MDL No. 2244 in the U.S. District Court for the Northern District of Texas, under Judge Ed Kinkeade.
An additional 2,000 DePuy ASR complaints have been coordinated on a state level in California court. Johnson & Johnson has reportedly set aside $3 billion to settle approximately 11,500 ASR lawsuits.
Recent and notable events in DePuy hip litigation include:
The first DePuy ASR lawsuit, an MDL bellwether trial, was scheduled to begin in December 2012, but the defendant negotiated through the plaintiff's attorney to reach a settlement. Reports estimate that the undisclosed settlement amount averaged to approximately $200,000 per plaintiff.
In March 2013, the first ASR trial, which was held in California, ended with a landmark $8.3 million verdict in favor of the plaintiff. DePuy petitioned to vacate the verdict, but presiding Judge Czuleger ruled that the verdict will stand.
In January 2013, the Special Master's Report for the DePuy ASR MDL stated that a team of DePuy hip attorneys, both for the plaintiffs and the defense, were convening to select bellwether trial candidates.
On May 7, 2013, Judge David Katz postponed for a second time the starting date of the first ASR MDL bellwether trial, citing, "a need for briefing and possible oral argument on pre-trial motions."
News reports began to surface in August 2013 that Johnson & Johnson was preparing to pay out $3 billion to settle ASR cases across the country, with an average value of approximately $300,00 per plaintiff.
In October 2013, DePuy reached a settlement with the plaintiff in the first ASR MDL bellwether case right before trial was set to begin. Soon after, DePuy also reached an undisclosed  settlement agreement with the bellwether plaintiff in the New Jersey multi-county litigation (MCL), presided over by Judge Brian R. Martinotti.
Recent lawsuit filings
As consolidated litigations continue to proceed, with record-setting settlement payouts perhaps on the horizon, more injured patients continue to file DePuy hip lawsuits in state and federal courts.
Some recent plaintiffs to file DePuy hip lawsuits include:
On May 6, 2013, Linda Lange filed an ASR lawsuit in the Circuit Court of Cook County, Illinois. She alleges that her ASR hip replacement was defective, and that neither she nor her doctor understood the risks.
On February 12, 2013, a Pennsylvania plaintiff filed a Pinnacle hip lawsuit in the Northern District of Texas, alleging metallosis and other complications from a known defective device.
On January 8, 2013, William Goosley's Pinnacle hip lawsuit joined MDL No. 2244 in Texas (Dallas). He suffers reduced mobility and chronic pain due to the failed hip replacement.