Talcum Powder Cancer Lawsuit Remanded to State Court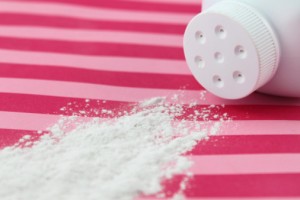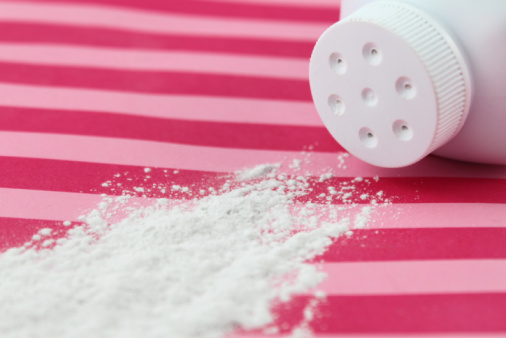 As talcum powder cancer lawsuits continue to be filed across the country, one claim involving 65 women is making its way back to state court. The defendant in this lawsuit, Johnson & Johnson, requested the case be moved to federal court, citing a lack of diversity between parties. However, a federal judge has ruled diversity requirements have been met, and the case is now on its way back to state court in Missouri.
65 women included on complaint
The 65 women included on this complaint have alleged their use of talcum powder manufactured by Johnson & Johnson led to the development of ovarian cancer.
The plaintiffs further assert that the company failed to provide proper research involving the association between talcum powder use and ovarian cancer, and did not offer warnings about the potential risks to the general public.
This lawsuit was originally filed in Circuit Court for the City of St. Louis, Missouri, on June 23, 2014.
On August 8, Johnson & Johnson removed the action from the circuit court and transferred it to U.S. District Court for the Eastern District of Missouri. In response, plaintiffs on the talc cancer lawsuit filed a Motion to Remand on August 15, stating diversity requirements have been met for state court. Although Johnson & Johnson filed a Response to the Motion, U.S. District Judge Jean C. Hamilton ruled that the defendant had wrongly removed the case from the circuit court and remanded it back to the state level.
Additional talc lawsuits filed nationwide
As this lawsuit continues to progress, Johnson & Johnson are facing additional litigation involving the link between talc and ovarian cancer. Talc is a substance found in Johnson & Johnson's Baby Powder, as well as Shower-to-Shower, a product geared to adults. Allegations in these lawsuits suggest the company knew of the possible carcinogen effect of talcum powder, particularly when used around the female genitals. However, J&J failed to provide clinical evidence of the link or warnings about the possible danger.
Although study results on the link between talc and ovarian cancer have been somewhat mixed, there is a growing amount of clinical evidence suggesting talc use near the genital area can lead to ovarian cancer. Talc has been shown to travel through the vagina and Fallopian tubes to the ovaries in some women, with talc discovered in some ovarian tumors.
Last year, a study by researchers at Brigham and Women's Hospital in Boston found using talc-based products could increase the risk of ovarian cancer by 24 percent. A previous study found the risk to be 30 percent higher in women using talcum powder.
While more research needs to be done in this area, experts are cautioning women who are concerned about the risk to use products containing corn starch instead of talc. Corn starch has not been linked to an increased risk of cancer in any study to date.
In the meantime, women who have developed ovarian cancer as a result of using talcum powder may choose to file talcum powder cancer lawsuits to pursue damages for their injuries, medical expenses and other non-economic losses. Talcum powder lawyers across the country are currently reviewing cases to determine eligibility for litigation.
As lawsuits continues to increase, coordination of cases may be the next step. Multidistrict litigation, or an MDL could streamline early trial proceedings on federal cases, preventing duplicate discovery and conflicting rulings while making proceedings more efficient and convenient for all parties involved.