Trial Dates Set for Risperdal Bellwether Cases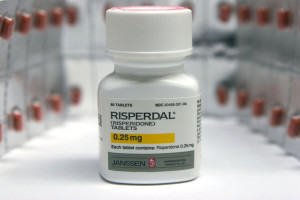 A few of the Risperdal gynecomastia lawsuits filed with regard to  are set to go to trial soon in a Pennsylvania state court. Recently, the start date of the first bellwether trial was delayed until November 3, 2014. The second trial is expected to begin on January 3, 2015 and the third has been given a tentative start date in February of 2015.
These complaints will be heard before the Philadelphia Court of Common Pleas. They are a small group of complaints that are representative of the allegations made by hundreds of other plaintiffs who have filed lawsuits against the manufacturer of Risperdal, Johnson & Johnson.
These three bellwether cases have been established to enable all involved parties to assess the potential reactions of jurors to testimony and other supporting evidence. A favorable outcome for the plaintiffs in these cases does not necessarily equate to a similar outcome for subsequent cases. However, in the event that these plaintiffs are awarded substantial jury awards, Johnson & Johnson may be more willing to negotiate settlement deals with other plaintiffs.
Claims involve growth of male breast tissue
Risperdal (risperidone) is an antipsychotic medication that works by altering the effects of certain chemicals within the brain. It is an atypical antipsychotic, or a second generation antipsychotic (SGA), that changes the balance of serotonin and dopamine. These are two neurotransmitters that can affect an individual's mood, behavior, and cognition.
Risperdal is commonly prescribed to individuals with schizophrenia to improve symptoms such as hallucinations, delusions, lack of motivation, disorganized thinking, and speech difficulties.
The drug has also gained FDA approval for the long-term treatment of bipolar disorder and the acute treatment of manic or mixed bipolar disorder episodes. A doctor may also prescribe it to treat irritability among children with autism.
However, Risperdal has been associated with a number of adverse side effects. Many lawsuits involve claims of a direct causal link between Risperdal and gynecomastia, which is the enlargement of breast tissue in boys or men. Males with gynecomastia may notice the enlargement of one or both breasts. When both breasts are affected, they may be asymmetrical. It is common for boys and young men to experience emotional or psychological problems as a result of the enlargement of breast tissue. This condition may require surgery to fix, such as liposuction or a mastectomy.
The plaintiffs who have filed lawsuits against Johnson & Johnson may demand compensation for their medical expenses, surgical costs, pharmaceutical expenses, psychological counseling, and pain and suffering. They claim that the defendants failed to give them sufficient warning with regard to the risk of gynecomastia from taking Risperdal. Failure to warn is a common allegation in product liability lawsuits.
Johnson & Johnson's track record of settling Risperdal cases
It remains to be seen if the defendants plan to engage in Risperdal settlement negotiations with the three plaintiffs who are anticipating early trial dates. While the pharmaceutical giant has begun defending these lawsuits in recent years, the defendants do have a track record of reaching settlement deals with gynecomastia plaintiffs. For example, in September of 2012, Johnson & Johnson reportedly settled a complaint filed by a 21-year-old man who alleged that his childhood use of Risperdal led to significant psychological trauma and the need for surgical removal of breast tissue.
Additional settlement negotiations between the defendant company and Risperdal lawyers for the plaintiffs soon followed.