First Androgel Lawsuits May Go to Trial in Late 2016, Judge Says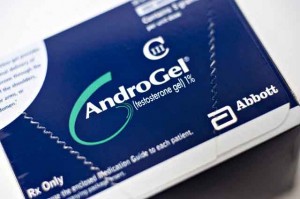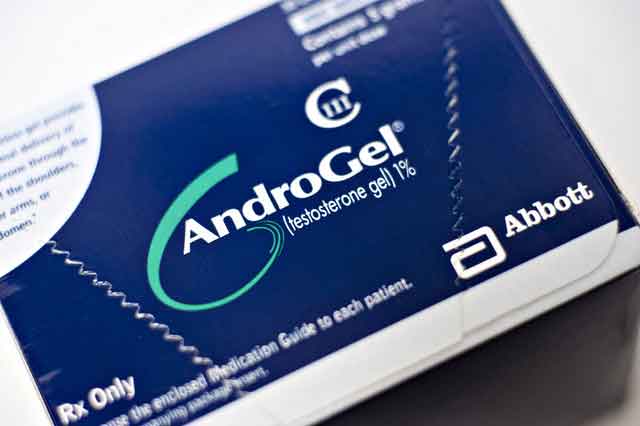 Coordinated litigation involving Androgel lawsuits continues to progress in an Illinois court, with a tentative schedule for early trials to begin in late 2016. The case management plan, created by U.S. District Judge Matthew Kennelly in the Northern District of Illinois, outlines a process by which bellwether trials will be selected and a potential calendar for trial dates.
Testosterone MDL
Multidistrict litigation for lawsuits alleging injuries from testosterone therapy was established in the Illinois court in June 2014, after a growing number of similar testosterone cases were filed in courts across the country.  Multidistrict litigation, or an MDL, is assigned when there is a number of cases with similar statements of fact, in order to streamline early trial proceedings for both plaintiffs and defendants. When the MDL was first established, there were only around 45 cases filed. Today, Judge Kennelly is overseeing more than 223 Low T lawsuits and some legal experts predict that number will grow to the thousands before the litigation is completed.
Serious side effects linked to testosterone drugs
Use of testosterone drugs has grown significantly in recent years, with the introduction of creams, gels, patches and injections to administer the hormone. Advertising has promoted use of these drugs for a variety of symptoms of "low-T," including diminished sex drive, low energy levels and even weight gain. In light of the growing use of the drugs, as well as reports of potentially serious side effects, the FDA announced earlier this year it would be taking another look at the safety of these products.
In the meantime, many men have chosen to file a low-T drug lawsuit against the manufacturers of these products. The plaintiffs in these complaints allege use of testosterone therapy led to serious side effects, including heart attack, stroke and pulmonary embolism. Plaintiffs further assert that manufacturers failed to provide proper warning about the heart attack risks associated with these drugs. While the defendants in these cases include a number of testosterone therapy manufacturers, the majority of the lawsuits have been filed against Abbott Laboratories and AbbVie, Inc.
Case management order outlines bellwether selection
Judge Kennelly filed the recent case management order on November 6, which outlines the process by which six bellwether trials will be chosen. Those cases will only include the defendant AbbVie, the manufacturer of the popular testosterone drug Androgel. However, findings in those cases could affect lawsuits against other testosterone manufacturers as well.  At this time, the first three bellwether trials are slated to begin in October 2016 and the final bellwethers should be completed by April 2017.
The bellwether plan divides the Androgel lawsuits into two separate tiers. The first tier will involve lawsuits alleging blood clot injuries like pulmonary embolism and deep vein thrombosis. The second tier of lawsuits will include plaintiffs alleging they experienced heart attacks after taking the testosterone drug. Both plaintiffs and defendants have been instructed by Judge Kennelly to submit proposals for the selection process by July 2015. A final group of 16 cases will be identified by October 2015, which will usher in the discovery phase of the process.
Bellwether trials provide important information about how juries might respond to evidence and testimony in other testosterone therapy lawsuits. Although the outcomes of these cases will not be binding in other complaints, they may prompt any potential settlement negotiations between plaintiffs and defendants.