First Pinnacle Hip Implant Trial Victory for J&J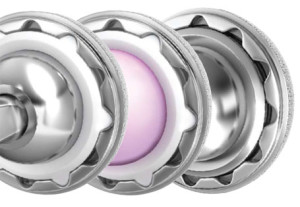 The first Pinnacle hip implant lawsuit to go to trial resulted in a favorable ruling for pharmaceutical giant Johnson & Johnson. The Texas jury determined the Pinnacle systems was not defective and the company provided appropriate warning of potential risks to the medical community and the general public.
While the decision is not necessarily good news to more than 6,000 plaintiffs who have filed DePuy hip lawsuits against Johnson & Johnson involving the Pinnacle hip, the sheer number of cases shows this litigation is far from over.
Pinnacle hip implant trial
DePuy hip attorneys for the plaintiffs told news media outlets the initial trial was just the "first battle in a long war."Kathleen Herlihy-Paoli, a 58-year-old graphic designer from Montana, was the plaintiff in this first bellwether trial against DePuy and Johnson & Johnson. According to her complaint, Herlihy-Paoli received two Pinnacle hips in 2009. Shortly after her surgery, Herlihy-Paoli began experiencing severe pain in her hip joints. In just two years, the plaintiff had to have both hip implants removed due to complications from the devices.
Herlihy-Paoli alleged that she developed infection in the tissue surrounding the joint after her initial surgery. She also had metal cobalt levels 85 times higher than normal, due to fretting of the metal components within her hip socket. The plaintiff sought more than $1.5 million in damages, to compensate her for subsequent surgeries and her pain and suffering.
The nine-member jury in Texas deliberated for 12 hours before determining Johnson & Johnson and DePuy were not liable for the plaintiff's injuries. A law professor commenting on the case for Reuters said he found the verdict "surprising" and questioned whether jurors issued their decision based on information from DePuy that the hip devices had been improperly positioned during Herlihy-Paoli's initial surgery.
History of Pinnacle problems
The metal-on-metal Pinnacle hip implants were highly touted by DePuy and Johnson & Johnson as an alternative for younger, more active patients seeking hip replacement surgery. The design was supposed to be more durable than other types of hip systems, lasting 20 years and providing greater range of motion for patients. However, reports of serious complications, including metal poisoning have plagued the device manufacturer. In 2013, Johnson & Johnson stopped selling the Pinnacle system after the FDA called for new versions of the devices for pre-market approval. Since that time, hundreds of injured patients have filed lawsuits against Johnson & Johnson and DePuy, claiming the devices were defective and the public was not properly warned of the risks associated with the implant system.
More than 6,600 of those cases have now been coordinated into multidistrict litigation in U.S. District Court for the Northern District of Texas, where they are being overseen by Judge Ed Kinkeade. An MDL may be established to coordinate early trial proceedings for a number of lawsuits with common statements of fact, in order to make the legal process more efficient and convenient for all parties involved.
While the first Pinnacle hip implant trial may change the way plaintiffs approach their trials in the future, it will not likely deter many from pursuing litigation. A second trial, Jones vs. DePuy Orthopedics, is due to commence this month, according to scheduling orders on the MDL website.