Takeda & Eli Lilly Get a Reprieve in Actos Lawsuit Award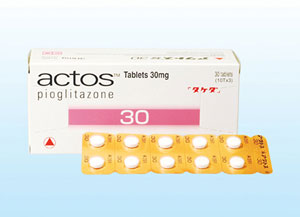 Takeda Pharmaceutical Co. and Eli Lilly & Co. won a partial but sizable reprieve from their $9 billion punitive damages Actos verdict in the Louisiana case of Terence Allen v. Takeda Pharmaceuticals North America Inc.
Mr. Allen, a former hardware store manager from Attica, NY, alleged that he developed bladder cancer after using the diabetes drug Actos for five years since 2006.
Judge finds Actos lawsuit award excessive
U.S. District Judge Rebecca Doherty ruled that the jury was correct in finding that Takeda and Lilly deceived the public by covering up the cancer risks of their Actos diabetes drug. However, the judge also found the $9 billion Actos lawsuit award to the plaintiff to be excessive.
Judge Doherty ruled that the damages in the Actos cancer verdict-– Takeda was assessed a judgment of 5,400 times the compensatory damages award; Lilly was assessed damages exceeding 8,100 times the plaintiff's actual damages—violated constitutional protections against excessive damages. The judge reduced the Actos lawsuit award to $36.8 million which she explained was the "maximum amount a jury could have properly awarded" under U.S. law.  Takeda remained unbowed and considered the decision a victory of sorts. Kenneth Greisman, a U.S. based spokesman for Takeda said, "We view the substantially reduced punitive damage award as a step in the right direction, but we believe a damage award of any amount is not justified based on the evidence presented at this trial."
Takeda and Lilly engaged in "seriously reprehensible behavior"
One of the attorneys for Mr. Allen is also the lead counsel in over 3,000 Actos lawsuits currently centralized in federal court before Judge Doherty. On December 29, 2011, the JPML centralized these lawsuits into the Western District of Louisiana, forming the Actos MDL. Mr. Arsenault expressed satisfaction after the Actos cancer verdict that the judge refused Takeda and Lilly's request for a new trial and was pleased that the jury found that the plaintiff deserved a substantial monetary award. "The jury found, on clear and convincing evidence, that Takeda and Lilly engaged in seriously reprehensible behavior", according to Allen's lawyer.
Actos cancer verdicts sought by thousands
Takeda and Lilly received FDA approval for Actos to treat type 2 diabetes in 1999, but the drug quickly became a lightning rod for controversy after many studies and post-marketing reports have linked even one year of Actos use with an increased risk of bladder cancer. It has also been linked to congestive heart failure, heart attacks, and kidney and liver damage.
In the case of Mr. Allen, his attorneys argued that the risk of losing market share and billions of dollars in sales trumped Takeda's concern that Actos had been found to potentially cause bladder cancer and other life-threatening problems.
There was also the disturbing revelation that Takeda executives intentionally destroyed documents showing their awareness of the link between Actos and bladder cancer. Equally damning is that the documents were destroyed well before a 2011 safety announcement by the FDA that "the use of the diabetes medication Actos (pioglitazone) for more than one year may be associated with an increased risk of bladder cancer." The agency ordered that information about the risk be added to the warnings and precautions section of the label for all pioglitazone-containing medications.