Testosterone Lawsuits Continue to Grow in Multidistrict Litigation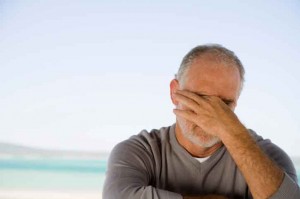 Multidistrict litigation (MDL) is an often-used procedural option that allows litigants from multiple jurisdictions the opportunity to consolidate their cases into one federal court. Unlike a class action, cases consolidated under MDL rules remain distinct and separate matters – however routine hearings and matters common to all cases are heard together, which alleviates the need for duplicative court proceedings.
A flurry of recent lawsuits involving testosterone therapy products are reaching consolidation under MDL rules, primarily because more and more injured victims are choosing to exercise their rights under negligence and defective product laws. The cases were approved for MDL in June, 2014 and assigned to United States District Court Judge Matthew Kennelly, who presides over the northern district of Illinois. To date, approximately 223 cases have been filed, alleging severe and unexpected side effects with various testosterone products.
Basics of testosterone lawsuits
The testosterone MDL is designed to address all forms of testosterone litigation, which includes popular "Low T" drugs including Eli Lilly's Axiron and AbbVie's Androgel. These supplements are designed to boost testosterone levels in men who are experiencing a dip in this specific hormone.
However, unexpected and severe testosterone side effects are occurring on a regular basis for users of Low T drugs, including:
Thirty percent increased risk of heart attack, stroke, and death
Urinary problems
Increased risk of prostate cancer
Development of breast tissue (gynecomastia)
Blood clots
Swelling of the extremities
Sleep apnea
Reduced sperm count
Status of testosterone litigation
In October, 2014, the parties submitted proposals with regard to the timeline for the bellwether trial process – which is a highly useful procedural tool wherein parties are able to present their cases to a jury who then renders a non-binding verdict. The purpose of the bellwether trial is to determine the strength of the case on either side. Testosterone replacement plaintiffs are pushing for a mid-2016 bellwether trial date, while the drug companies have predictably pushed for a later trial well into 2017.
Also in October, 2014, Judge Kennelly issued a case management order directing parties to utilize the newly-established process for direct filing of new testosterone lawsuits into the MDL. This management order is likely a proactive approach to the expectation that hundreds – if not thousands – of new lawsuits will be added in upcoming months as plaintiffs are made aware of the recent MDL.
To date, AbbVie's Androgel remains the number one selling testosterone replacement product, and the overall sales of testosterone products has jumped 65 percent from 2009 to 2013. In September, 2014, a panel within the Food and Drug Administration voted overwhelmingly to recommend that makers of these products conduct additional studies, particularly with regard to the increased risks of heart attack and stroke linked to testosterone replacement therapy.