Merck Slammed with Januvia Cancer Lawsuit By Georgia Woman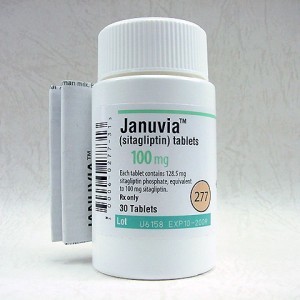 Another Januvia cancer lawsuit has been added to the growing ledger against drug manufacturing titan Merck & Co. in federal and state courts. It alleges that the pancreatic cancer death of Bettye Jean Alexander of Georgia was due to Merck's relentless pursuit of market share with the diabetes drug Januvia.
The lawsuit was filed on December 12, 2014 by Ms. Janet Nance, also from Georgia and the successor in interest to Ms. Alexander. The complaint has been centralized in U.S. District Court of the Southern District of California before Judge Anthony Battaglia in the growing MDL NO. 2452, In Re: Incretin-Based Therapies Products Liability Litigation.
The four drugs named in the MDL are Januvia, Janumet, Byetta, and Victoza which represent the two most recently approved classes of therapeutic agents for the treatment of type 2 diabetes. Ms. Alexander took Januvia for Type 2 diabetes from October 16, 2009 to December 5, 2012. She was diagnosed with pancreatic cancer on December 6, 2012 and died one week later on December 13, 2012.
Diabetes afflicts 347 million people worldwide
According to the World Health Organization, diabetes, a chronic disease that occurs either when the pancreas does not produce enough insulin, a hormone that regulates blood sugar, or when the body cannot effectively use the insulin it produces, afflicts 347 million people worldwide. 90% of those have Type 2 diabetes, which Januvia is designed to treat.
Januvia, the top selling diabetes drug in its class, is the very definition of a blockbuster drug in the enormously profitable diabetes medication arena. Industry analysts predict that Januvia, which is prescribed two million times a year, may well reach sales of $6 billion annually before Merck's patent for it expires in 2022.
Januvia, which was approved by the FDA for use as a diabetes medication in 2006, is in a class of drugs called DPP-4 inhibitors. DPP-4 is a naturally occurring protein in a healthy non-diabetic which helps in the metabolizing of glucose. The incretin activates pancreatic cells to release insulin, and the DPP-4 breaks down the incretin hormone. In a Type 2 diabetic, Januvia blocks DPP-4, allowing incretin to stay in the blood longer and to continue stimulating the pancreas into make more insulin to remove excess sugar.
Januvia cancer lawsuit highlights adverse event reports
However, adverse event reports began to mount quickly after the FDA approval of Januvia. From 2006 to 2009, 88 cases of acute pancreatitis were linked directly to Januvia, with 66 of them requiring hospitalization. In half of the cases, the pancreatic inflammation subsided when the patients stopped taking Januvia.
Pancreatitis, a serious inflammation of the pancreas which can spread to other vital organs, is considered a risk factor and precursor to pancreatic cancer. Sitagliptin, the active ingredient in Januvia, was also the subject of an FDA safety alert in 2009 linking it to acute pancreatitis. In 2011, Januvia and Janumet, another DPP-4 inhibitor from Merck, were named in 200 FDA adverse event reports linking them to pancreatitis and pancreatic cancer.
A March 2013 study headed by Dr. Peter Butler at University of California, Los Angeles determined there was a direct link between Januvia and the formation of pre-cancerous cells in the pancreas. It found a six fold increase in the risk of pancreatitis for patients on Januvia and double the risk of pancreatic cancer, often happening within two months of ingesting Januvia.
Ominously, many pancreatic cancer cases are discovered late and the average survival rate after diagnosis is only 18 to 20 months.
Januvia cancer lawsuit accuses Merck of profits before safety
The common allegations in the MDL are that the Defendants did not inform consumers or the medical community about the real risks of pancreatic cancer. In fact, the words "pancreatic cancer" are not even mentioned in the diabetes medications' product inserts. The Januvia lawsuit also alleges that "…even if the warnings were sufficient, which Plaintiffs strongly deny, the Drugs still lack any benefit sufficient to tolerate the extreme risk posed by the ingestion of these drugs when other drugs to treat diabetes are available."
Most damning is the accusation that the Defendants, with the knowledge of the true relationship between the drugs and pancreatic cancer, "…promoted and continue to promote the Drugs as safe and effective treatments for adults with type 2 diabetes."