New Study Looks at Risk of Morcellators Spreading Cancer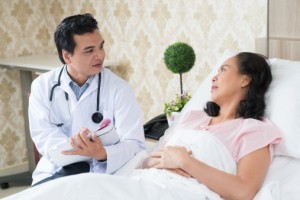 A new study looking at morcellators spreading cancer found that doctors are unable to detect potential cancer cells prior to a procedure using power morcellation. Power morecellators have become popular in recent years, due to the ability to perform hysterectomies and other procedures using less invasive methods. However, concerns have been raised about use of morcellation during hysterectomies and myomectomies, due to the risk of spreading undetected cancer cells throughout the body.
Kaiser study weighs morcellation risk
Researchers at Kaiser Permanente studied the files of 3,523 women who underwent laparoscopic hysterectomies between 2001 and 2012. Out of those patients, 941 underwent procedures using power morcellation. The morcellator is used to break up uterine fibroids and other tissue so that it is easier to remove using smaller incisions that require less recovery time and smaller post-operative scars.
Ten of the women in that group, or 1.1 percent, were later diagnosed with parasitic myomas or uterine sarcoma. Uterine sarcoma is a relatively rare type of cancer that originates in the issue of the uterus. Parasitic myomas are fibroids or masses that develop in the uterus, often as a complication after surgery using power morcellation. Six of the 10 women studied were diagnosed with uterine sarcoma.
The findings from this study appear to indicate that there is no way of assessing a woman's risk for uterine sarcoma prior to a hysterectomy or myomectomy. Unfortunately, undetected cancer cells can be spread to other areas of the body during a procedure using morcellation, which can impact a woman's cancer prognosis after the diagnosis is made. Uterine sarcomas that have spread to other areas have a much lower five-year survival rate than those that remain within the uterus.
Undetected cancer more common than first thought
The study, which was published in the American Journal of Obstetrics and Gynecology on December 11, was not the first to look at the risk of morcellation spreading cancer. In July 2014, the New York Times reported on a study published in the Journal of the American Medical Association that found undetected cancerous tumors in women undergoing hysterectomies were more common than previously thought. Researchers in this study discovered one in every 368 women undergoing a hysterectomy were at risk for undetected cancer. Other estimates have now put the risk at approximately one in every 350 women.
In April 2014, the FDA issued a safety communication warning of the risk of spreading undetected cancer cells when using power morcellation. The agency discouraged the use of morcellation during hysterectomies or myomectomies to treat uterine fibroids. Since that time, the agency has determined there is no safe way to use power morcellators and will now require these devices to carry a black box warning to alert medical providers and patients of the risk.
In the meantime, women that have been diagnosed with uterine cancer after surgery using morcellation have begun filing lawsuits against the manufacturers of the devices, claiming the companies failed to provide proper warning of the risks. As the number of morcellator lawsuits continues to climb, some expect federal cases to be coordinated into multidistrict litigation at some point in the future, in order to streamline early trial proceedings.