Study Evaluates Link Between Testosterone Drugs and Heart Attack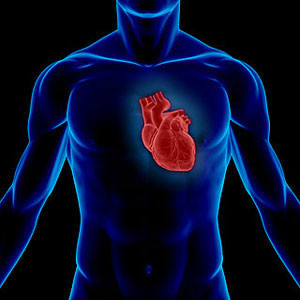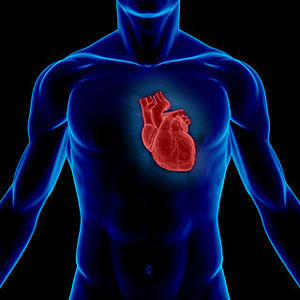 An increasing number of men have been filing product liability lawsuits against the manufacturers of testosterone therapy drugs, alleging that testosterone therapy increases the risk of heart attacks and other life-threatening complications. Several clinical studies have substantiated these claims, including a recent study published in the January 2015 issue of Pharmacotherapy: The Journal of Human Pharmacology and Drug Therapy. According to the researchers' conclusions, "a statistically significant association was observed between first-time TRT (testosterone replacement therapy) exposure and MI (myocardial infarction)."
Testosterone therapy study
Given the existence of a few conflicting studies regarding the side effects of testosterone therapy, the researchers sought to settle the question of whether men who use these products do indeed have an increased risk of myocardial infarction, commonly known as a heart attack. Additionally, the researchers noted that, "The potential adverse effects of different TRT formulations and duration of therapy on MI risk are unknown."
The study was conducted by multiple researchers from esteemed academic institutions, including McGill University and the University of British Columbia. The case-controlled study involved information from 934,283 men between the ages of 45 and 80. The information was gleaned from the IMS LifeLink Health Plan Claims Database.
The researchers identified 30,066 cases of myocardial infarction. For each incident of a heart attack, they applied four controls and analyzed the risk of heart attack before and after the patient began to use testosterone therapy drugs.
The results did not indicate any differences among various formulations of testosterone therapy drugs, nor could it conclusively discern whether long-term use of the products is linked to an increased risk of heart attack. However, the results did indicate a "statistically significant" link between first-time users of testosterone therapy and an increased risk of heart attack. Needless to say, the results of this study are likely to cause alarm among men who have been considering talking to their doctors about beginning testosterone therapy.
Risks of testosterone therapy
Millions of men have used testosterone therapy products, such as gels, patches, and injections. Often, this use is predicated upon the belief that common symptoms such as fatigue and low libido automatically indicate a low testosterone level and can be easily resolved with these products. However, many physicians have become concerned that testosterone therapy products have not only been aggressively marketed and prescribed to men who may not necessarily need them, but that these products could lead to life-threatening side effects.
The FDA has warned patients that testosterone therapy products could increase the risk of heart attacks by encouraging the formation of dangerous blood clots. TRT has been linked to deep vein thrombosis (DVT), or the formation of blood clots within the deep veins of the body – typically in the legs. DVT can lead to symptoms such as swelling and pain in the affected area. Sometimes, a blood clot can break free of its point of origin. If this occurs, it can travel to the lungs and lodge in a blood vessel, blocking the flow of blood. This is known as pulmonary embolism (PE) and it can quickly become fatal.
If the blood clot obstructs blood flow to the heart, myocardial infarction occurs. A stroke will occur if the blood clot blocks circulation to the brain. All of these cardiovascular events can be deadly if not treated promptly. Men who suffered heart attacks while using these products have filed low T drug lawsuits, claiming manufacturers failed to inform them of the dangers they were facing.