Zimmer Knee Lawsuit Filed in Ohio Federal District Court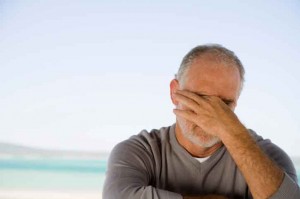 The Zimmer NexGen knee replacement system has proven highly problematic over the years, impacting an expansive – and growing – number of orthopedic patients. As such, the company has faced an unprecedented number of personal injury and product liability lawsuits from plaintiffs alleging the company failed to warn patients of the dangers associated with its knee replacement products.
On December 12, 2014, two plaintiffs filed their complaint in United States District Court for the Southern District of Ohio. Therein, several Zimmer knee replacement lawsuits have been consolidated under a concept known as multidistrict litigation (MDL), which is a procedural tool used when similar civil cases alleging common facts and assertions are combined for purposes of efficiency with regard to routine hearings and proceedings.
Unlike a class action, plaintiffs who join an MDL maintain their own distinct cause of action, but the defendant is not required to attend general routine matters for each and every plaintiff.
Details of recent Zimmer knee lawsuit
The lawsuit filed in Ohio names two plaintiffs – husband and wife — as the injured parties.  This is not uncommon in personal injury and product liability matters, as often one spouse is made to engage in full-time care taking of the other injured spouse, presenting an actionable matter for both parties.
In this case, the claimant was implanted with the controversial Zimmer NexGen LPS-Flex device in the right knee on or about August 20, 2010. Just three years later, the plaintiff was required to undergo a revision surgery at a nearby surgical center to repair the damage caused by the allegedly defective knee implant.
The plaintiff contends that, as a result of the defective nature of the Zimmer NexGen LPS-Flex device, it became weak over time and its pivotal joints began to loosen.
In the complaint, plaintiff maintains the following causes of action against Zimmer:
Strict liability insofar as the knee replacement was improperly designed
Strict liability for the failure to warn patients of the defective nature of the knee product
Strict liability for a manufacturing defect
Breach of express and implied warranties that the product was fit for its intended use
Loss of consortium
Violation of consumer protection laws
Unjust enrichment
In addition to compensation for the direct costs of the injury, plaintiffs are seeking redress for any intentional conduct perpetrated by the defendant corporation (i.e., punitive damages), statutory damages, attorneys' fees, costs, prejudgment interest, and any other relief the court deems proper.
Zimmer facing widespread exposure to liability
This is not the first lawsuit filed against Zimmer with regard to its knee replacement complications. In fact, the Zimmer NexGen litigation was consolidated in 2011 and has since risen to include dozens of injured plaintiffs. The cases are consolidated before the Hon. Rebecca R. Pallmeyer in U.S. District Court for the Northern District of Illinois (where today's case will ultimately be transferred).