Actos Bladder Cancer Lawsuit Filed by 17 Plaintiffs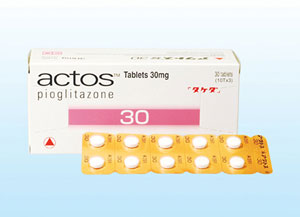 Seventeen plaintiffs have filed an Actos bladder cancer lawsuit against manufacturer Takeda Pharmaceuticals, claiming use of the type 2 diabetes treatment led to the diagnosis of bladder cancer. Four of the plaintiffs filed their complaint on behalf of family members that died after their bladder cancer diagnosis, while the rest were filed by individuals that were diagnosed with the condition. Some of those plaintiffs have experienced recurrences of their cancer as well, complicating treatment and worsening their prognoses.
The bundled complaint was filed on February 6, 2016, in U.S. District Court for the Western District of Louisiana. The lawsuit was filed directly as part of the multidistrict litigation against Takeda in that court. The MDL was formed in December, 2011, to coordinate a growing number of complaints against Takeda, alleging the drug Actos significantly increased the risk of bladder cancer and other serious side effects. Currently there are hundreds of complaints pending in those coordinated proceedings.
Deaths and cancer recurrences
Four of the plaintiffs included in this lawsuit, Beverly Luke, Jean Kreul, Norma Faye Masterson and Cindy Ramey, all filed their complaints on behalf of deceased relatives. Their relatives had taken Actos for a number of years before getting diagnosed with bladder cancer. Two of them died within a few months of their diagnosis.
Three other plaintiffs have suffered a recurrence of their bladder cancer since their original diagnosis. Five more have been diagnosed with bladder cancer one time, and the rest of the plaintiffs are spouses of the injured Actos users. The plaintiffs all come from different states around the country and took Actos for periods of time ranging from two to 12 years.
About Actos
Since Actos was approved by the FDA in 1999 for the treatment of type 2 diabetes, millions of patients have been prescribed this drug as a long-term treatment for the condition. In 2011, the FDA issued a safety communication regarding Actos, stating use of the drug for one year or longer could increase a person's risk for bladder cancer. This announcement came on the heels of an announcement by the European Medicines Agency that Actos use had been suspended in both France and Germany due to concerns about bladder cancer risk.
Despite these concerns, Actos manufacturer Takeda has failed to remove the product from the market or even provide proper warning of the bladder cancer risk to patients and providers. This left patients like those named in this complaint vulnerable to the dangers associated with the drug, without providing necessary information that would allow those individuals to make educated decisions about their own healthcare.
Bladder cancer recurrence
Bladder cancer is the sixth most common type of cancer in the U.S., according to the American Urological Association. The cancer is very treatable in the early stages, but the prognosis becomes considerably bleaker when it is not detected until the cancer has become advanced. This type of cancer has a high recurrence rate, and when it does recur, it is often more serious than the original diagnosis. Treatment for bladder cancer typically involves surgery, chemotherapy, radiation or a combination of these methods.
The plaintiffs in this lawsuit claim they were unknowingly exposed to certain risks when they took Actos for their type 2 diabetes. As a result, all were injured and some actually died as an alleged result of their Actos side effects. All are now seeking actual, treble and punitive damages from Takeda Pharmaceuticals for medical bills, pain and suffering, funeral expenses and other non-economic losses.