Male Breast Growth Topic of Risperdal Lawsuit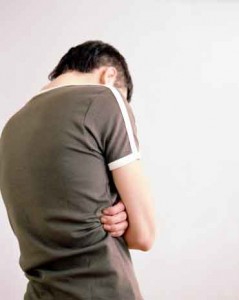 According to a recent product liability lawsuit, defendants Johnson & Johnson and Janssen Pharmaceuticals knew that Risperidone was defective and likely to cause male breast growth in patients, but still engaged in illegal marketing practices to promote the drug. The antipsychotic medication, which is sold under the brand name Risperdal, has been the topic of hundreds of claims brought by male adults who argue that the defendants failed to adequately warn about side effects like gynecomastia.
The now 31-year old plaintiff contends that his gynecomastia is a direct result of Risperdal, which he was prescribed during his teen years despite evidence of its risks. He is demanding compensation for past, present and future medical expenses, mental anxiety, lost wages and earnings, future loss of earning capacity, and future loss of enjoyment of life.
Risperdal lawsuit filed in Louisiana district court
At the core of allegations in this suit are that J&J falsely advertised Risperdal and/or Risperidone as a safe and effective treatment for off-label uses and wrongly marketed the drug as more effective than other antipsychotic medications. The FDA only granted approval for pediatric use of Risperdal in 2006 – for treatment of severe bipolar disorder and schizophrenia. However, Janssen sales reps were actively promoting the drug to clinics and doctors treating teenage patients at least two years earlier.
This type of off-label promotion and illegal marketing ultimately cost J&J $2.2 billion in civil and criminal fines to settle claims brought by more than 45 states and the U.S. Department of Justice.
In this particular Risperdal lawsuit, J&J and Janssen Pharmaceuticals face accusations of failure to warn, negligence and the following causes of action:
Breach if implied warranty
Breach of warranty of fitness for ordinary use
Breach of express warranty
Redhibition
Strict Liability
Breach of federal regulations
The complaint was filed on December 31, 2014 in the United States District Court for the Eastern District of Louisiana, where the claimant is demanding a trial by jury.
Gynecomastia and Risperdal side effects
Excessive male breast growth isn't the only disturbing side effect linked to Risperdal.
Risperdal has also been associated with:
Increased risk of stroke in elderly patients with dementia
Tardive dyskinesia – a debilitating muscle movement disorder
A heightened risk for high blood sugar levels, or diabetes
Neuroleptic Malignant Syndrome (NMS) – a potentially life-threatening neurologic emergency
To date, most Risperdal litigation is centered around gynecomastia and the illegal marketing of the drug to pediatric patients before it had gained FDA approval.
Just over 1,000 cases have been brought against Johnson & Johnson alleging life-altering personal injuries from Risperdal-induced gynecomastia.  Claims have been consolidated in Philadelphia state court, where the defendants have already settled at least six Risperdal cases before going to trial.
The medication was for many years one of J&J's top sellers, raking in $24.2 billion in sales from 2003 to 2010. After the company lost its patent for Risperdal, sales began to wane and may continue to decline in light of current lawsuits and criminal investigations.