FDA Requires Testosterone Label Change to Reflect Heart Attack Risk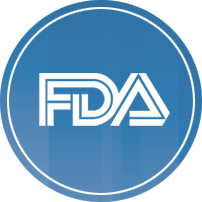 Hypogonadism is the only FDA-approved use for testosterone therapy in the United States, yet millions of men use hormone-laden gels, patches and creams to combat normal signs of aging, thanks to aggressive and misleading marketing by various drug manufacturers. Hypogonadism is marked by clinically low testosterone levels, often caused by genetic problems or damage from chemotherapy.
According to the FDA, an estimated 2.3 million men received a prescription for "Low T" therapy in 2013, though only 20 percent of insurance claims showed proof of lab testing for hypogonadism. Rampant advertising has garnered billions of dollars for makers of testosterone products targeted to otherwise healthy middle-aged men who want to reclaim the libido, energy and muscle mass of their youth.
In the last two years, several studies have unveiled serious side effects of testosterone, including an increased risk of cardiovascular problems and stroke. Dozens of lawsuits have been filed against testosterone manufacturers claiming the products ruined their lives, caused debilitating injuries and economic losses. Plaintiffs argue that manufacturers were more concerned about generating profits than about safety and failed to warn about testosterone heart attack risks.
Just last week, the FDA issued a drug safety communication regarding this very concern, and is now requiring label changes to reflect a possible heightened risk of stroke and heart attack with use of Low T supplements.
FDA mandates testosterone label change
"Based on our findings, we are requiring labeling changes for all prescription testosterone products to reflect the possible increased risk of heart attacks and strokes associated with testosterone use. Health care professionals should make patients aware of this possible risk when deciding whether to start or continue a patient on testosterone therapy," caution health regulators in the safety communication. Patients currently taking testosterone (such as Androgel, Axiron, Testim, Fortesta or Androderm) who experience signs of a heart attack or stroke are encouraged to seek medical attention immediately. 
Symptoms of an impending heart attack or stroke may include:
Sudden chest pain
Weakness in one side or part of the body
Slurred speech
Trouble breathing
Shortness of breath 
In addition to these demonstrable threats, Low T products have also been associated with an increased risk of venous blood clots and incidence of deep vein thrombosis (DVT) and pulmonary embolism (PE). Testosterone product labels have already been revised to ensure this risk is consistently described.
Lawsuits filed alleging heart attacks from testosterone therapy
A series of direct-to-consumer ads touted testosterone therapy as a miracle solution for weight gain, fatigue, and diminished sex drive – none of which are directly indicative of hypogonadism. Now the concern is that millions of unsuspecting men may be putting themselves unnecessarily in harm's way, especially those who have a prior history of heart disease. A disturbing report published in the medical journal PLOS One found that men aged 65 or younger with a history of cardiovascular disease faced a two-fold risk of heart attack when taking the hormone supplements.
To date, the wildly popular Androgel has been linked to several deaths, mini-strokes and heart attacks. Abbott Labs and AbbVie Inc. are being sued by growing numbers of men who claim that the companies "deceived potential AndroGel users by relaying positive information through the press, including testimonials from retired professional athletes."
As more testosterone lawsuits are filed, questions of liability remain unanswered. Did defendants knowingly downplay serious health risks and fail to properly warn of adverse effects?  Was evidence available to suggest the dangers of testosterone replacement in otherwise normal aging men?  As these claims make their way through the legal system, juries may ultimately decide whether manufacturers can be held accountable for permanent injuries and disability allegedly caused by testosterone.