Plaintiff Scores Partial Victory with Risperdal Lawsuit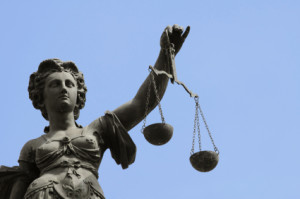 On Friday, March 20 a young man achieved a partial victory in his Risperdal lawsuit against Johnson & Johnson's Janssen Pharmaceuticals. The 19-year-old plaintiff, William Cirba, of Pennsylvania claimed the company failed to warn patients and the medical community that the antipsychotic drug could cause male breast growth.
The jury agreed that Janssen did not adequately warn of the risks associated with Risperdal, but awarded Cirba no damages after failing to find a clear association with his condition.
In 2002, Risperdal was approved by the U.S. Food and Drug Administration to treat schizophrenia in adults. The drug was cleared for use by children in 2006.
Risperdal lawsuit
Cirba took Risperdal intermittently until 2007. In his 2013 lawsuit, he accused the drug of causing him to develop gynecomastia, a hormonal imbalance that causes male breast growth.
Michele Baer, a Janssen spokesman said the company was pleased that jurors had found Risperdal did not cause Cirba's injuries and that it stood behind the drug and would continue to defend it in trial.
Cirba's verdict is the second in ongoing Risperdal litigation that has been centralized in Philadelphia. More than 1,300 cases have been consolidated in the Philadelphia Court of Common Pleas. More trials are scheduled to take place in the coming months.
A number of other cases have also been joined together under multi-county litigation in Middlesex County, New Jersey. Plaintiffs claim the defendants promoted the antipsychotic drug for off-label use for a wide-variety of conditions, especially with children and the elderly.
J&J forced to pay $1.67 billion for misbranding
In November 2013, the U.S. Department of Justice announced a guilty plea agreement with Janssen and a $400 million criminal fine for misbranding Risperdal. Johnson & Johnson was ordered to pay $1.25 billion under a separate civil agreement concerning the drug, bringing the combined criminal plea and civil settlement related to Risperdal to more than $1.67 billion.
"When pharmaceutical companies ignore the FDA's requirements, they not only risk endangering the public's health but also damaging the trust that patients have in their doctors and their medications," said FDA Commissioner Margaret A. Hamburg, M.D. "The FDA relies on data from rigorous scientific research to define and approve the uses for which a drug has been shown to be safe and effective. Today's announcement demonstrates that pharmaceutical manufacturers that ignore the FDA's regulatory authority do so at their own peril."
In 2002, Risperdal received FDA approval for the treatment of schizophrenia and 2003 for the short-term treatment of acute mania and for mixed episodes associated with Bipolar 1 Disorder. However, J&J began marketing the drug in March 2002 for the treatment of agitation associated with dementia in the elderly, claiming it was safe and effective for this unapproved use.
The FDA allows physicians to use a drug to treat patients for symptoms or diseases even when the drug has not been approved by the Agency for that specific purposes. The same does not hold for pharmaceutical companies, as if it intends for a drug to be used for a new purpose that has not received FDA approval and markets it for that use, the drug is considered misbranded. It is illegal to introduce a misbranded drug into interstate commerce.