AndroGel Testosterone Lawsuit Filed Over Heart Attack Death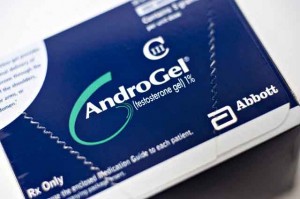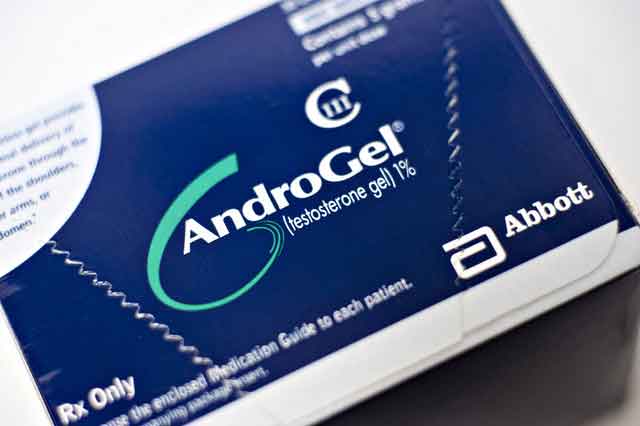 The widow of a man who died of a heart attack after receiving AndroGel testosterone replacement therapy (TRT) has filed a wrongful death lawsuit against the product's manufacturer. Though the plaintiff resides in Nevada, the Androgel lawsuit was filed in the US District Court for the Northern District of Illinois as part of an ongoing litigation process involving several similar cases.
Case 1:15-cv-04074 was filed on May 7 by Laura Reade, both individually and as the surviving spouse and heir of Benjamin B. Reade Sr. (both of Fernley, NV). Mr. Reade began using AndroGel on March 20, 2013 and suffered a "bilateral large pulmonary emboli causing cardiac arrest" on May 7, 2013, according to the short form complaint filed by his widow.
The lawsuit is for wrongful death and loss of consortium, as well as several additional charges that are common to several cases filed concerning serious heart conditions alleged to be the result of testosterone therapy.
Lawsuits allege that TRT increases the risk of heart attack
The lawsuit is one of over 1000 lawsuits filed concerning various brands of TRT marketed to men who supposedly suffered from "Low T" (low levels of testosterone that men experience as they age). Whereas aggressive marketing campaigns suggested that men experiencing symptoms such as lack of energy or lower libido should consult their doctors about this condition, products like AndroGel were originally approved by the FDA to treat hypogonadism, a very specific condition not related to the generalized effects of aging.
While the master complaint disputes the effectiveness and necessity of such "treatment," it also charges that products such as AndroGel significantly raise the risk of serious medical ailments, heart problems in particular, for the men who receive testosterone therapy.
In response to major studies that reported these elevated risks, the FDA is looking in to the safety of various brands of TRT and the need for additional study of the products.  The most recent study, published in January 2014 by the PLoS One found a significant link between TRT and heart attacks suffered by men over 65 and younger men with previous heart problems. The study prompted many to call for specific warning labels on testosterone products warning of a heart attack and stroke risk.
Over 1000 testosterone lawsuits consolidated in Chicago
Close to 1500 testosterone therapy lawsuits have been filed, with over 1000 of them consolidated as part of a multidistrict litigation (MDL No. 2545, In Re: Testosterone Replacement Therapy Products Liability Litigation) created in June of 2014. The Reade lawsuit was filed directly as part of this MDL, taking place in Chicago under the Honorable Matthew F. Kennelly.
Testosterone products named in lawsuits included in this MDL are: AndroGel, Axiron, Fortesta, Delatestryl, Testim, Testopel, Striant, Depo-Testosterone, and Androderm; the vast majority of lawsuits concern AdroGel, which is manufactured by AbbeVille. Currently "bellwether" cases specifically related to AndroGel as part of the MDL are slated to occur between October 2016 and April 2017, while preliminary cases for other products are not anticipated until 2017.